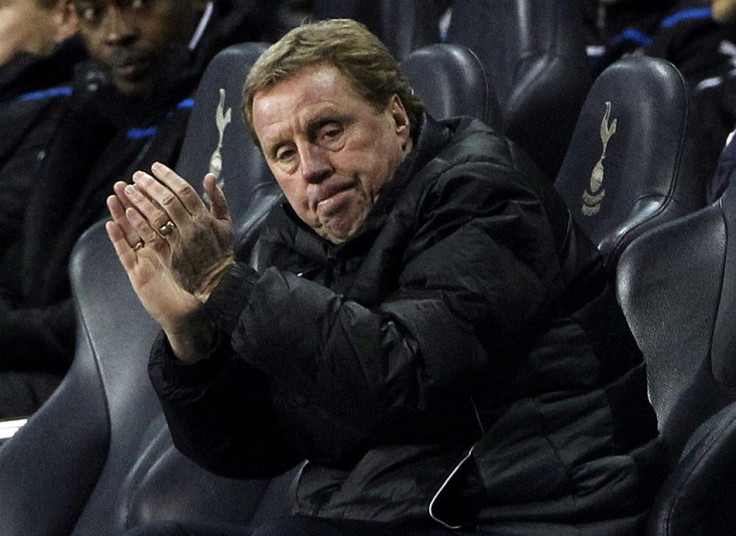 Tottenham boss Harry Redknapp has set his club a target of winning the last five games, in the hopes of keeping his Champions League dreams alive.
Spurs remain fourth after a loss to Norwich over the Easter weekend, with Newcastle only behind on goal difference and Chelsea trailing by just two points.
"We have got to look to win all five games really," Redknapp told the BBC. "Now it is a case of the team which has the best last five games and we have to make sure it's us."
Tottenham are yet to play Chelsea in the semi-finals of the FA Cup as well as QPR, Blackburn, Bolton and Aston Villa.
Redknapp's side were ill-fated in their loss to Norwich which left them with just one win in eight Premier League games. Anthony Pilkington gave Norwich the lead before a Jermain Defoe equaliser and an Elliott Bennett winner.
Gareth Bale came close to equalising for Spurs after the Welsh winger cut inside and hit a screamer against the crossbar.
"Credit to them [Norwich]. I think they deserved it," said Redknapp. "They worked very hard and made it difficult for us and I thought they played excellent.
"We were disappointing. I changed the system to 4-4-2 and we were too open.
"I thought they bullied us a little bit. Their front players were strong and held the ball up well and we really didn't get a grip of them.
"It was a difficult day for the people at the back. We certainly weren't at our best.
"It was a bad day but we have to pick ourselves up. We have got an FA Cup semi-final against Chelsea on Sunday and then we have got five big games to go.
"There's no easy games. You can't underestimate anyone in this division."