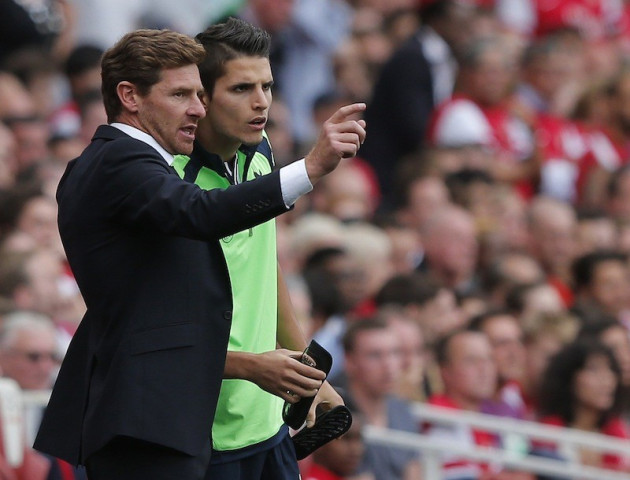 Erik Lamela believes that he is ready to finally make an impression at Tottenham after a difficult start to his life at White Hart Lane.
Lamela became the club's most expensive ever signing in the summer but the Argentina international is still adapting to a new country and new language as he attempts to recreate the form that made him a star for Roma last season.
Villas-Boas admitted that adapting to England would take time for the 21-year-old but Lamela says that he is working hard in training to make sure he will be at his best when his opportunity to shine arises.
"My moment will come and I will make the difference," Lamela told the London Evening Standard. "You always train thinking that you're going to play. Sooner or later, my moment will arrive and I have to be ready. That is the way I am looking at it.
"I get on very well with Andre Villas-Boas. He is a great guy who clearly thinks about the future. Because of this, coming to Tottenham is a great step for me and in the future, we'll see why.
"Of course, it's also important for me to get into the Argentina squad for the World Cup, but I'm confident I'll play here. We are involved in four competitions so there are many games ahead."
Villas-Boas revealed this week that Lamela is still trying to learn the language and insisted that it would take time for the youngster to fully adapt to Premier League football.
And Lamela agreed with this sentiment, explaining: "I think I need a bit of time.
"I feel good here, although getting used to life here in every sense is a completely different thing. I've barely been here two months, so time is maybe what I need.
"I need training, a bit of rhythm, some games. English football is very different from the game in Italy - much more physical, whereas Serie A is more tactical.
"It's not necessarily more difficult, but it's just different. This is a style of football I like very much, though, and I think, with the way I play, it will be very suited to my game."