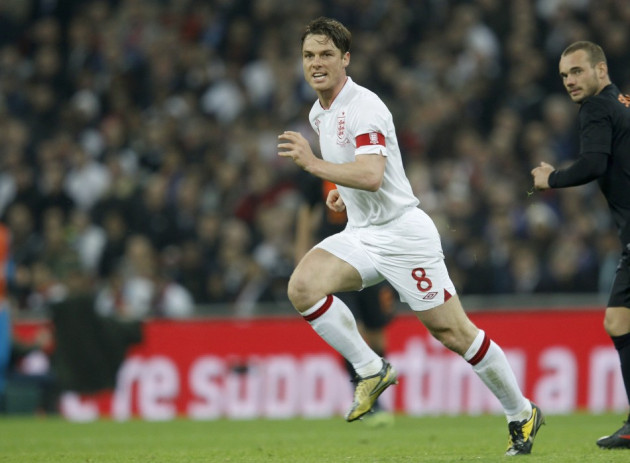 After an impressive 12 months for Tottenham and England, midfielder Scott Parker looks set to shine under new manager Roy Hodgson at Euro 2012.
Inbetween stripping John Terry of the captaincy for the second time, and Fabio Capello's resignation, Parker has been a shining light for the England side as he made his comeback into the fold.
In 29 appearances for Tottenham this season, Parker had a pass completion rate of 90%, and his six recent appearances for England mirrored that stat, with the midfielder registering well above 89%, according to Castrol Edge Performance Data.
His influence off the pitch is also particularly important, with the former West Ham man having worked hard over a number of years to show that despite being selected for England just four times throughout 2010-2011, he was willing to put his head down and work hard for a place in the squad.
Discipline may come to be a problem for Parker; whilse at Tottenham, he committed 47 fouls in 29 appearances, and for England, he received 10 fouls in just 6 appearances.
But if the south-London born star can hold his nerve and provide stable support in the middle of the pitch, Parker could be the spark that the side were missing in their disappointing 2010 World Cup run.
While Gerrard was handed the captaincy for the tournament, Parker's leadership within the role was evident in England's friendly against tournament favourites Holland. He was also named man of the match in the side's friendly with Spain this year, where the Three Lions won 1-0.
And with this in mind, Parker will most definitely be a star to keep an eye out for when England face France in their opening Euro 2012 match on June 11th.