Tottenham Keeper Sees Positives in Bale Sale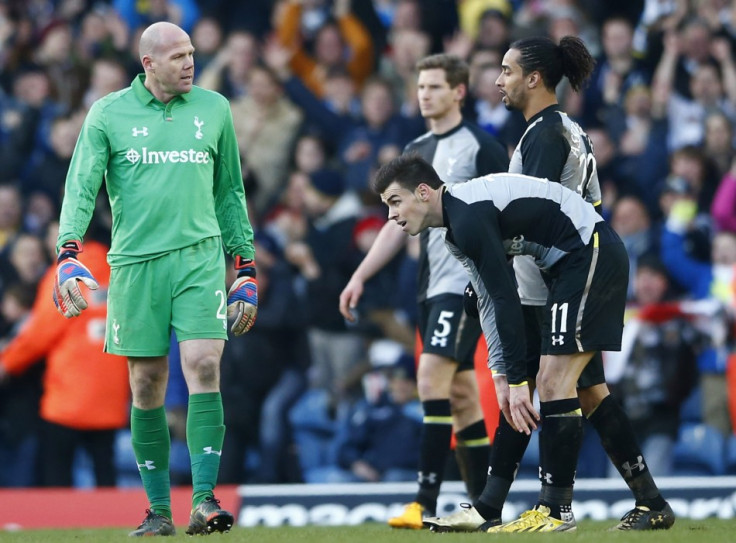 Tottenham Hotspur goalkeeper Brad Friedel has been impressed with the way the club have dealt with the loss of Gareth Bale and believes the squad is now stronger despite the departure of the Welsh winger.
When it became clear that Bale was determined to complete a move to Real Madrid, Spurs boss Andre Villas-Boas, technical director Franco Baldini and chairman Daniel Levy worked tirelessly to bring in a number of talented players.
Rather than just trying to sign a direct replacement, the squad was significantly improved as seven new players were signed throughout the summer and Friedel has been impressed with quality that has arrived.
"It's not always that a manager and a board can turn what could have been a massive negative, losing someone like Gareth Bale, into a massive positive," Friedel told Talksport.
"Losing a player like Gareth Bale would normally make your squad weaker, but I don't think that's the case. I think our squad is stronger for it."
Two summer signings in Paulinho and Christian Eriksen have particularly caught the eye of Friedel who has so far featured twice for Tottenham this season in the Capital One Cup and the Europa League.
"Mousa Dembele has come on [this season] and a lot of that is down to Paulinho being so solid in midfield," added the veteran keeper.
"And Eriksen is one of those special players. He's got that vision, eyes in the back of his head it seems, and he is a true No.10."
Tottenham have the chance to move top of the table when they face Chelsea in the early kick-off on Saturday and much of the emphasis has been placed on the two managers Andre Villas-Boas and Jose Mourinho.
The former colleagues will both be keen to secure the bragging rights but Friedel believes the focus should solely be on two top teams competing for the win.
"Any differences between them are water under the bridge by now," Friedel explained. "Whatever problems they had in the past I can't see them going on now.
"The game is just about two fantastic teams going into battle and both wanting the three points. We're well aware of our recent [poor] record against Chelsea and it's something we want to put right."
© Copyright IBTimes 2023. All rights reserved.