Former Tottenham midfielder Jamie Redknapp has heaped praise on Gareth Bale, and has even compared the Welsh winger to Lionel Messi and Cristiano Ronaldo.
The 23-year-old has been in superb form for much of this season and has hit the headlines in recent weeks after scoring a sensational solo effort against Norwich, before an even finer strike earned Spurs a win this weekend against West Brom.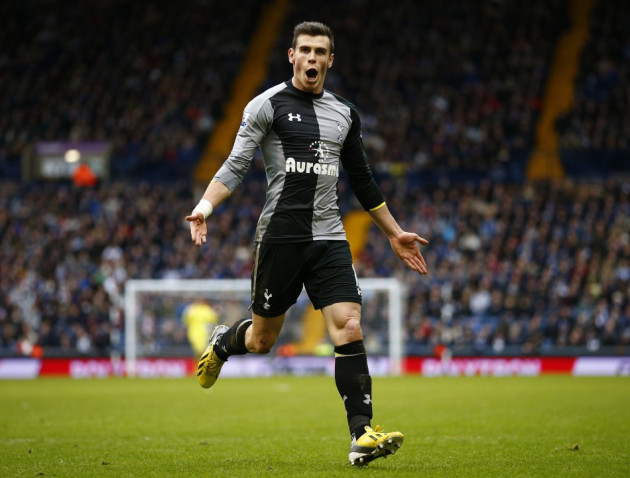 That took his tally to 11 Premier League goals this season and he is beginning to show signs that he can also be a threat playing a more central role.
Tottenham manager Andre Villas-Boas moved him into the centre of the park at The Hawthorns and he created havoc with his direct runs and searing pace.
The performance was watched by Redknapp, who could not contain his excitement at the display which helped Tottenham close to within just one point of third-placed Chelsea.
"It felt like it was West Brom against Gareth Bale today," Redknapp said on Sky Sports. "Every time he got the ball he did something productive. He went forward with the ball and there was a little bit of showboating, but he ran into areas, he was winning tackles at times and was brave as well. I just feel he's a different class and it's like he's got three lungs because he's so incredibly fit.
"He's worth the entrance fee. If you'd gone there as a neutral you'd have got value for money watching him play. He was absolutely world class.
"I'd put him up there with the Ronaldos and Messis of this world. There's no two ways about it, he's going to be anything he wants in the next few years.
"He's 23 years of age, he scores goals, he's great in the air and he's a fantastic athlete. There aren't any weaknesses there."
This season is already Bale's best-ever return in terms of goals as he has 13 in all competitions, and Redknapp feels as though Spurs have their very own version of Real Madrid superstar Ronaldo.
"He's the British Ronaldo and Tottenham's Superman. And he's getting better," Redknapp wrote in his Daily Mail column. "If every player in the Premier League had an official price tag, he would be the most expensive and the most wanted.
"Playing central has given Bale an extra dimension and that goal; the movement, the touch and the finish. He makes you say 'wow'."