Gareth Bale is set to sign a new contract with Tottenham Hotspur to guarantee his stay with the club continues for at least another season.
Tottenham's season ended on a significant low after the club missed out the opportunity to participate in the Champions League next season; beaten to fourth spot by north London rivals Arsenal.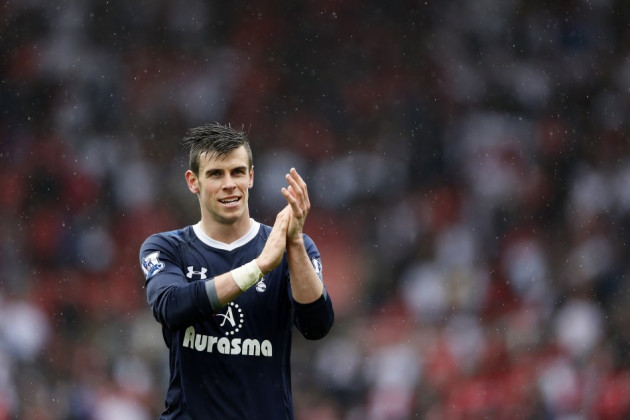 Rumours linking their star man Bale with a move away from White Hart Lane have persistently circulated throughout the season, heightened by the conclusion to the Premier League yesterday which ensured that Bale and Spurs must wait another season to experience Champions League football once again.
But the Evening Standard report that Bale is set to sign a new contract with the club which will see him earn £130,000 a-week, before potentially leaving the club should an offer over £50 million come in next summer.
Manchester City, Manchester United and Real Madrid have all been linked with the superstar who scored his 31st goal of a prolific season at the weekend against Sunderland. But Bale's winner was not enough to earn his side a spot in next season's Champions League, as Arsenal's win over Newcastle United ensured Andre Villas-Boas' side finished two points behind the Gunners.
Despite ending the season on a disappointing note, the club will look to reassure their fans and players by securing the future of their prized asset in the coming days.
"This is an ongoing question but it's absolutely fine," Villas-Boas said. "If we want to make it better next season we have to hold on to our best assets and this is what I have been told from the top."
While some Spurs fans will seek stronger reassurance, Bale's teammate Gylfi Sigurdsson has conceded that the Welshman is simply irreplaceable.
"If he goes I'm sure the club will get a lot of money for him and hopefully he will be replaced by a few players because I don't think there will be one player that can replace him because he's that good," the Iceland international said.
"There are probably only a couple of players that could replace him. He was very important for us."