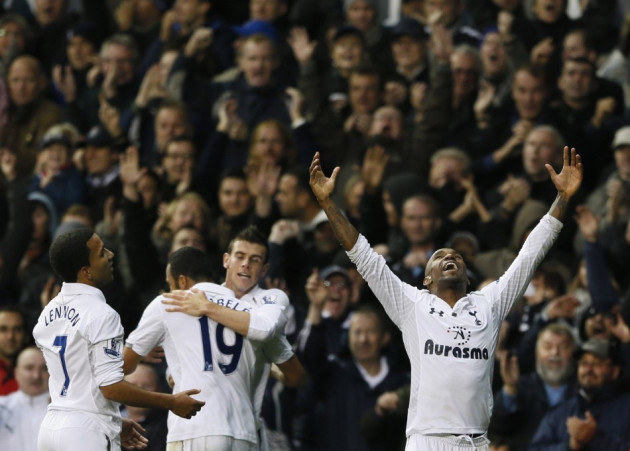 Tottenham have received the support of former midfielder Chris Waddle, who feels the White Hart Lane club have the squad and resources to finish in the top four this season.
"There's no reason why [they can't finish in the top four]... and they've got a squad that's good enough to challenge. They did well under Redknapp last year. Alright, we've lost Modric but we've brought in [Mousa] Dembele and [Clint] Dempsey, who are two great acquisitions," the former England international told Goal.com.
Waddle, who was player-manager at Burnley for the 1997/98 Division Two season, also pointed out that given the inconsistent form of both Manchester club and that Arsenal and Chelsea have problems of their own, Spurs had a great chance to pull off some wonderful results.
"I always say with Tottenham is that they're either great or bad, there's no middle bit with them and until they get that middle bit and are able to grind out results when they're not playing particularly well... If they can sort out that middle bit, which is probably more of a mental thing than anything else... I think if Tottenham can install that, they'll finish in the top four," the 51 year old explained.
Waddle also praised new manager Andre Villas-Boas (AVB) and played down the impact of Spurs' immediate rivals investing heavily in new players. He claimed it was more important to be mentally strong and that should help his former team through difficult patches.
"Sometimes you can be under the cosh for 85 minutes and go and win one-nil, that's what good teams do. Manchester United have gotten out of jail so many times already, but it's an art. You can finish a game thinking that you haven't played well but we've got three points here," he concluded.
The midfielder's point was well-proven after Spurs' momentous 3-2 win over United at Old Trafford. After dominating the first half, the introduction of England striker Wayne Rooney changed the flow of the game and for much of the second half AVB's team were forced to defend strongly... which they did... and they were rewarded with a first win at the Red Devils' home stadium in 23 years.
Waddle played 175 games for Spurs between 1985 and 1989, scoring 42 goals, and at the time of his transfer to Ligue 1 club Olympique Marseille, for a fee of £4.5m, was the third most expensive player in the world.