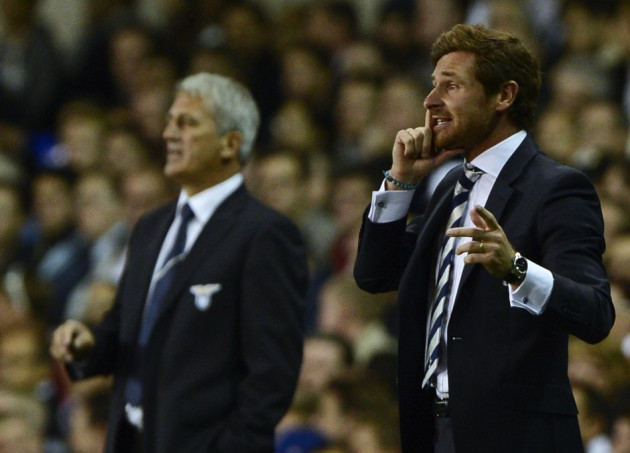 Former Tottenham Hotspur midfielder Micky Hazard admits to being impressed with the passion and determination of the club's new manager, Andre Villas-Boas.
Spurs defeated Manchester United 3-2 at Old Trafford - for the first time in 23 years - over the weekend and are fifth in the league with 11 points, just one behind the Manchester giants, and following the historic win, Villas-Boas' side - who suffered a difficult start to the season - have now been touted as potential title challengers.
"AVB has taken a lot of flak and the press seems to have had a witch hunt against him, so I'm delighted for him [to get a win at Manchester United]. I love his passion. When we score a goal he's like a fan - and fans loves to see that," Goal.com quoted Hazard as saying.
"He's been under a lot of pressure, there's no doubt about that, and the knives were out, but he stood firm, made some fantastic signings in the window and we look a good side now. The players have bought into it, adopted the way he wants to play. And when we have to dig deep and battle, we can do it," the 52 year old pointed out.
Hazard also feels there are no individual performers in this new-look Spurs team and with players showing enough team spirit and understanding, the club can look forward to a positive season.
"The likes of [Luka] Modric and [Rafael] Van der Vaart, although they are great players, sometimes when there was a battle going on you wondered where they were, but now every player is out there pulling their weight," talkSport quoted Hazard.
"Look at the squad - it looks powerful and strong. You can virtually put two teams out in the Premier League and they'd hold their own. It must be great for AVB to have that situation. I see power and goals throughout the team and there's no reason why Spurs can't have a very, very successful season," he added.
Hazard, who joined the Tottenham academy in 1976, spent nine years with the north London side, winning an FA Cup and UEFA Cup during his time.