Tottenham Midfielder to Assess Future This Summer
Tottenham Hotspur midfielder David Bentley, who is currently on loan with the Championship side Blackburn Rovers, has revealed he would make a decision regarding his future only in the summer.
The former England international's current contract with the north London club runs down at the end of the season. Andre Villas-Boas is unlikely to offer him a new deal and the player is set to leave White Hart Lane in the summer.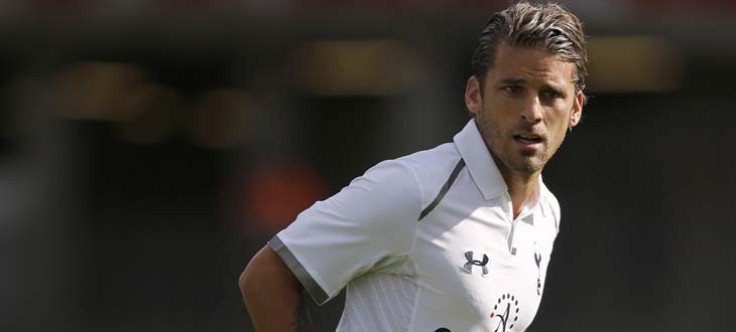 "I just think short term now. I spent too long thinking long term. I'm a bit older and wiser now, but whether that was brought upon me by other people or myself, that is just the way it is. I'm out of contract with Tottenham in the summer and I will re-evaluate what I do then, but at the minute I'm just enjoying playing. I spent a bit of time out not playing and it did my brain in," Goal.com quoted the 28-year-old as saying.
Bentley, who joined Spurs in a big-money move from Blackburn in 2008, has spent loan spells with Birmingham City, West Ham United and Russian side Rostov in the last few years. Bentley believes his time in the Far East was very fruitful as it helped him "open his eyes."
"I was in Russia for a little bit and enjoyed my time out there. It was a different experience altogether and changed me as a person - it opened my eyes," the Englishman said.
Bentley has been receiving criticism from rival fans in recently and was subjected to boos and chants during Blackburn's goalless draw against Millwall in the FA Cup quarter finals at the weekend. However, the midfielder feels supporters should be allowed to 'abuse' players.
"I personally think the fans should be allowed to drink, to enjoy themselves and to abuse the players. Why not? The players will just take it like I have. It is like a pantomime and it should be like that. I think that is the way it should be. That is what football is all about - there should be more of that," Bentley pointed out.
"Every ground you go to should be like that - the fans fully involved and involved with the players. That is all part of it. At times we all get a little politically correct with all the palaver that is going on in society at the minute," he added.
© Copyright IBTimes 2023. All rights reserved.