Jamie Redknapp believes Jermain Defoe's performance for Tottenham at the weekend could prove to be the game-changer in Spurs' fight for a top four place, with the former midfielder insisting his devastating finishing ability has been proven once again thanks to to Andre Villas-Boas' quick thinking.
Villas-Boas brought on Tom Huddlestone and Defoe for Emmanuel Adebayor and Scott Parker, who had both failed to impress as Manchester City led the north Londoners 1-0 in the second half.
The changes proved genius for Tottenham, with Defoe building on Clint Dempsey's equaliser to retain his side's interest in the fight for the top four.
And Redkneapp believes his performance can't be praised enough.
"Vincent Kompany has been one of the Premier League's defensive Titans, but the moment he allowed Jermain Defoe to get the ball on his right foot, it was always going to be a goal," he said in the Daily Mail.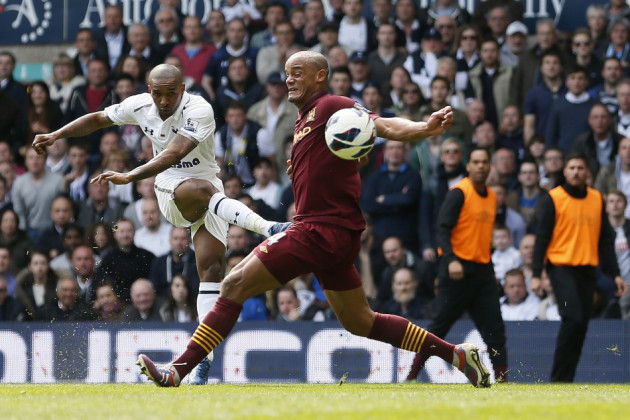 "Jermain is lethal from that position and his effort might prove to be worth millions to Tottenham in the run-in."
Tottenham are currently fifth in the table, but have a game in hand and are within two points of third-placed Arsenal.
That game in hand is indeed against Chelsea, who are sandwiched by the north-London rivals, but after Spurs' performance against a City side who were desperate to prolong Manchester United's wait for a 20th league title, Villas-Boas' men are certainly going to be on a mental high in their upcoming matches.
Other than Chelsea, Tottenham have winnable fixtures against four of the current bottom nine against Wigan, Southampton, Stoke and Sunderland.
Villas-Boas emphasised after the match that Spurs' top four destiny is now well and truly in their hands, and the run-in will therefore be telling in whether they can handle the pressure of the Champions League race with their fellow capital neighbours.