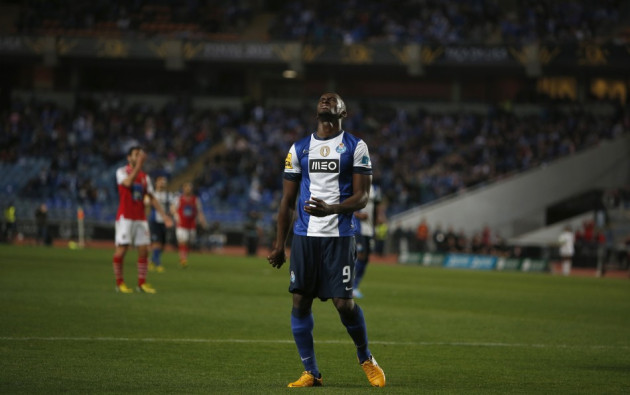 Jackson Martinez has turned down a move to Napoli on the grounds that he doesn't want to move to Italy, according to reports in Portugal, which is likely to have alerted potential suitors Tottenham and Liverpool.
Martinez has long been connected with a possible move to the Premier League but a deal looked unlikely as he admitted he hoped to prolong his contract with Porto.
But talks have been going for some time now, with no solution found as yet, leaving the striker open to a move elsewhere and Napoli were believed to view the Colombia international as a possible successor to Edinson Cavani.
But Abola reports that the player has said he would prefer not to move to Naples and isn't interested in a move to the south of Italy. As a result Napoli are believed to have turned their attentions to acquiring another Tottenham target in Leandro Damiao, who they see as a cheaper option.
The news that Martinez isn't going to Napoli while contract talks drag on with Porto will no doubt be a boost for both Liverpool and Tottenham who are on the lookout for new strikers this summer.
Andre Villas-Boas was left frustrated last season by the performances of his forwards with Gareth Bale having to pick up much of the slack in front of goal as Jermain Defoe and Emmanuel Adebayor disappointed.
Meanwhile for Liverpool the heavy reliance was on Luis Suarez to produce goals and though Brendan Rodgers has since signed Daniel Sturridge and Iago Aspas, the side could be on the lookout for a big name striker as Luis Suarez continues to insist he wants a move away from the club to play Champions League football.
Martinez is believed to have an exit clause worth €40m though Napoli had been hoping to get the final price for the star down to €30m before they found out they wouldn't be able to convince the player to agree a move.