Moussa Dembele says that he is already impressed by Lewis Holtby's performances in Tottenham's training sessions, though the Belgian midfielder isn't concerned that he will lose his place in the side's starting line up to the new signing.
Spurs are currently fourth in the table, and after their win over West Bromich Albion at the weekend, the club have climbed to within a point of third-placed Chelsea.
Holtby played his second match for Tottenham against the Midlands side, coming on as a replacement for the injured Jermain Defoe, and Dembele believes there's a lot more to come from the player who has been touted for big things in Germany.
"I have faith in my own abilities and don't see the arrival of another midfielder as a threat to my place in the team," he told ESPN.
"To be honest, I do not follow football outside of the Premier League so I could not tell you so much about Holtby, but you can see straight away from his first training session that he is a talented player.
"Holtby feels like he is all-rounded to me. He is good on the ball, likes to play an accurate pass and he has a bit of everything. Top clubs need quality players and it looks like we have signed another one."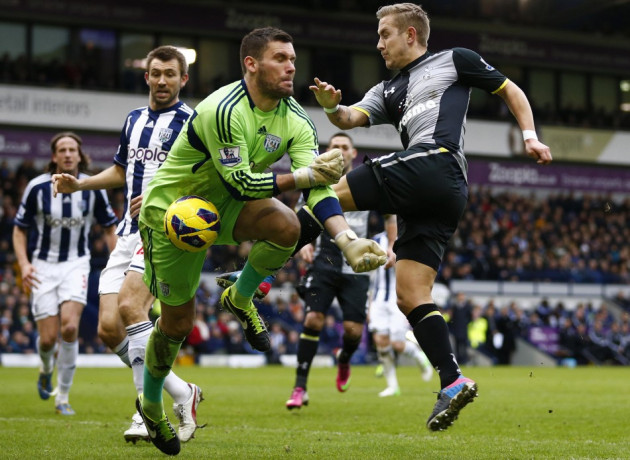 Tottenham had signed Holtby with the arrangement that the midfielder would join the club when his contract ran out with Schalke in the summer; but after Sandro was ruled out until the end of the season with an injury, Andre Villas-Boas sought to bring forward the deal.
And the accelerated acquisition of Holtby could prove to be beneficial on multiple fronts, with Defoe now ruled out for a number of weeks with injury.
Villas-Boas expressed regret after the striker came off in the 39th minute against West Brom, telling reporters: "We'll have to scan it to see if there is more damage, but hopefully it will only be two to three weeks.
"He has some ligament damage to his ankle. We will have to see the full extent of the injury. But we will miss him badly."