Tottenham midfielder Gylfi Sigurdsson believes his club can still finish in the top four, despite the midweek draw against Chelsea. Spurs travelled to Stamford Bridge on Wednesday, looking for the win that would move them to fourth in the Premier League.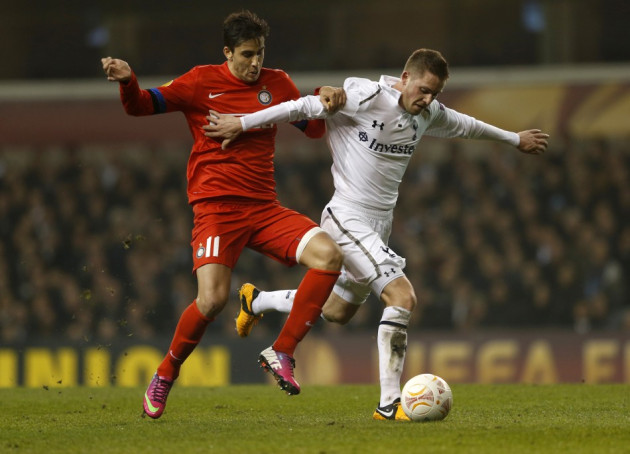 Unfortunately, they needed the Iceland international to score an equaliser in the 2-2 draw that leaves them fifth and needing either the Blues or Arsenal to drop points in the final two games of the season.
"Arsenal have two tough games [they host Wigan Athletic on 15 May and visit Newcastle United on 19 May]. Hopefully we'll get six points and that will be enough. We've got Stoke on Sunday and then Sunderland in our last game. We have to make sure we're ready," Sigurdsson said.
"I thought we were going to nick it in the end. It was disappointing to go behind inside 10 minutes but Emmanuel Adebayor scored a great goal for us to get back into it. Hopefully it will be a big point for us come the end of the season. I thought we started quite slowly. Chelsea were on top but we got back into it and at the end it was very open, we could have nicked it," the former Swansea City player added.
Chelsea can guarantee Champions League football next season if they beat Aston Villa at Villa Park on Saturday afternoon. The Blues have 69 points and a three point advantage over Spurs. But given the significantly better goal difference between the sides, Andre Villas-Boas' men will need massive wins over Stoke and Sunderland, assuming both sides win their respective games, to finish third.
Arsenal are a more likely possibility, with only a single point separating the two north London sides. And if Sigurdsson and his team mates can pick up all three points from the Britannia on Sunday, they will move into third and put the pressure on Arsene Wenger's men, who don't play till next weekend.