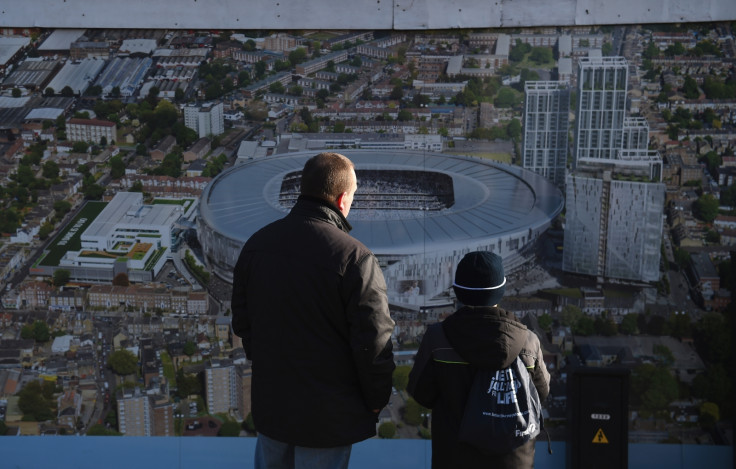 Tottenham Hotspur are planning on hosting both Premier League and NFL games on the same day when they move into their new 61,000-seater stadium.
Spurs have a 10-year agreement in place which will see them host a minimum of two NFL games a year at their new home, which they are scheduled to move into ahead of the 2018-19 season. The new venue will feature a retractable grass pitch with an artificial surface underneath to make hosting both sports a feasible option.
Spurs chairman Daniel Levy is already pushing the idea of huge double header events in north London, insisting it is an "ambition" to make it work.
Levy told ESPN: "When I first started talking about it internally at the club, again, I think people around me thought I was mad as well. I guess it's my tenacity to get it done because there were many times with the NFL where there wasn't going to be an arrangement. We just kept going back and saying, 'What about this? What about that?'
"When we first went to them, we went to them with the idea of a joint stadium in some shape or form without going through all the details at that stage."
Mark Waller, the NFL's executive vice president of international hasn't hidden away from the potential logistical problems preventing Levy's vision taking place, but is hopeful they can be overcome. "One of the idle thoughts we have at the moment is would you really be able to play an NFL game and an EPL [English Premier League] game on the same day as a double header?"
"It wouldn't be absolutely out of the question. I don't think you'd want to do it on a regular basis, but on a unique feature, that might be a really interesting idea."
Tottenham's new home is being built adjacent to the club's current home at White Hart Lane and will cost an estimated £400m ($598m).