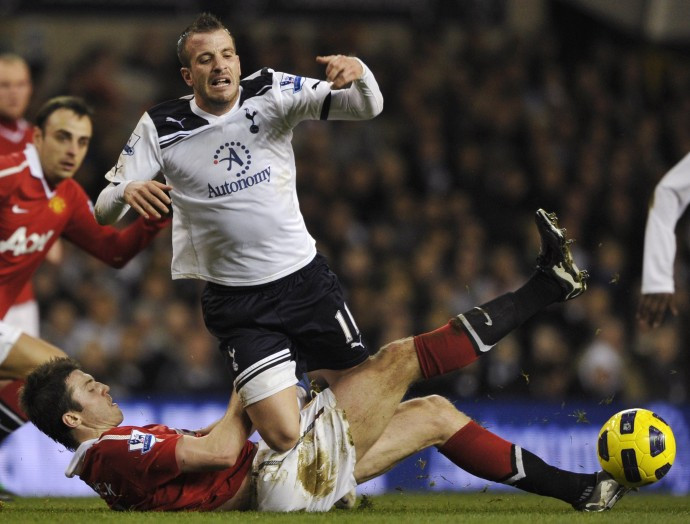 Rafael van der Vaart has revealed that he is racing to be fit in time for a comeback to the Tottenham squad this weekend, as Spurs prepare to face north London rivals Arsenal in an all-important match up.
Both sides desperately need a win, for Tottenham to all but shore up Champions League qualification and keep pressure on title leaders Manchester United and City, and for Arsenal, to keep in the top four and hold off fifth-placed Chelsea, who are equal with the Gunners on points and goal difference.
Van der Vaart hasn't played for Tottenham in three matches, with the playmaker suffering from a hamstring injury. But he told his official website that the game against the Gunners is his goal to be fit in time.
"I'm recovering well from my injury," he said.
"I expect to be joining the team training next Wednesday after which I will start to focus on the match against Arsenal. I'll be happy to play Arsenal. I can't wait."
Tottenham drew with Stevenage at the weekend in the FA Cup, and face a replay against their lower league counterparts. And while the loss was disappointing, van der Vaart believes that Spurs can make a comeback in the tournament.
"Of course it's a pity we didn't win," he admitted.
"I'm convinced we will be able to defeat Stevenage in our home game and will reach the next round of the FA Cup."