Saha Liking Tottenham's Style Already
Tottenham transfer news: Louis Saha says he's ready for the challenges that lie ahead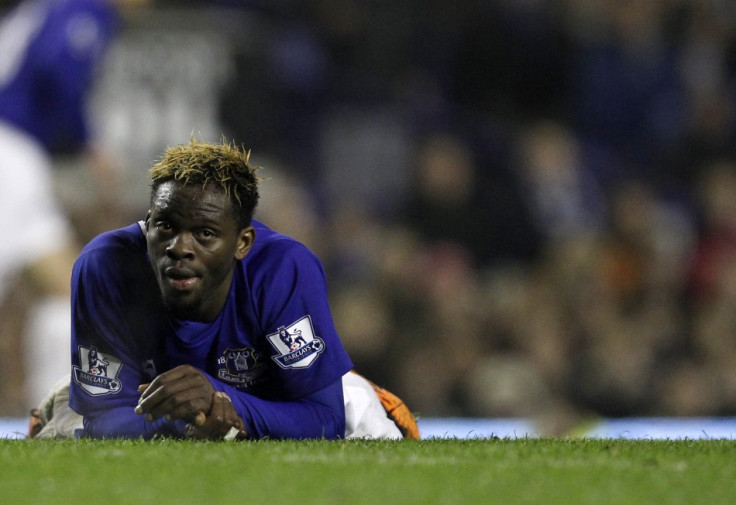 Tottenham signing Louis Saha is hoping to revive his career after making the move to White Hart Lane on deadline day, and though the challenge will be tough, the 33 year old believes he has what it takes be a great striker again.
Saha has scored just twice for Everton this season, and was a surprise target for Harry Redknapp as the final 24 hours of the January transfer window rolled around.
And while the Frenchman has a lot of work to do to regain full fitness, he believes that Tottenham's style of play will suit him well as he settles into north London.
"I am not going to step down. I have a big challenge ahead, which is why I felt it was right to go," he told Spurs TV Online.
"It's a great feeling to be here. I've watched the dynamic of the club over the last five years and it's amazing to be part of it.
"It's a very attractive club with the way the team plays, I'm really excited and can't wait to get started."
Saha comes from a long line of Premier League clubs, having played for Newcastle, Fulham, Manchester United and the Toffees before making the move to Tottenham. He was brought in by Redknapp to serve as a replacement for Roman Palvyuckenkov, who exited the club at the last minute for Russian outfit Lokomotiv Moscow.
And the hitman says he won't forget where he came from, pointing out that Goodison Park had a lot to do with his development as a player.
He told the BBC: "I have to say thank you to Everton and particularly [manager] David Moyes because they helped me when I really needed it and I will never forget that.
"Leaving a great club like Everton is always a bit sad, but things come to an end, and I also want to say thanks to the supporters as there have been good times and bad times but I have always felt supported and loved.
"Playing with those players, with all our spirit, was a pleasure. Everton is a family club. There is a great spirit and it always felt like home. It is a very honest place and people are always straight with you."
Saha will be planning on making an immediate impact for Tottenham as they work to shore up a place in the Champions League next season. The club are currently 10 points clear of fifth-placed Newcastle, but with facing the Toon, Liverpool and Arsenal over their next three league fixtures, the club will need to maintain as much strength in depth as possible.
© Copyright IBTimes 2023. All rights reserved.