Tottenham manager Andre Villas-Boas believes that Steven Caulker has a bright future ahead of him playing for England despite being left out or Roy Hodgson's latest squad.
The 20-year-old caught the eye last season while playing on-loan for a Swansea side which surprised everybody by finishing comfortably in mid-table.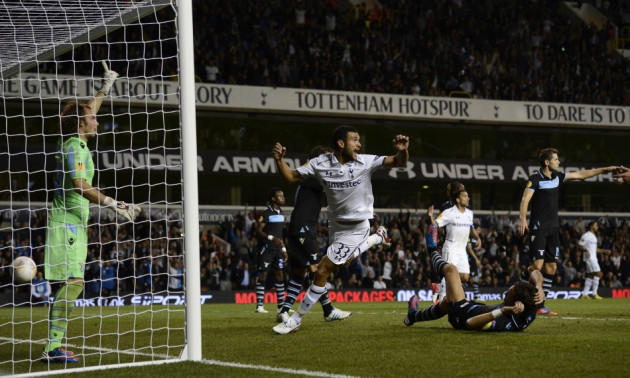 Caulker subsequently returned to Tottenham at the end of the season and was informed by Villas-Boas that he would be under consideration for a post in the first team.
Experienced centre-back Michael Dawson was demoted to fifth choice after Caulker returned from his loan spell and he has now started four of Tottenham's last five games.
His performances for Team GB over the summer further enhanced his credentials and it was believed that he would be pushing for a place in and England side which is now coping with the loss of John Terry.
Hodgson did not select Caulker for the upcoming World Cup qualifiers as he was instead names in the Under-21 squad which will face Serbia for a place in the European Championships which take place next year.
Despite being overlooked on this occasion, Villas-Boas is confident that he can go on to have a long career playing regularly for England.
"I think for Steven it will be a privilege to play for the first team of England, for sure," the former Chelsea manager told The Telegraph.
"If it came sooner it would be a more important achievement, but I don't see (him being left out) as any kind of negative.
"We certainly believe a lot in the player. That's why we decided to extend his career and that's why he played at Old Trafford and against Lazio.
"I think he is showing exactly the competence and the talent that he has and he will triumph in the future."
Villas-Boas also commented on the difficult job that Hodgson will face when trying to find a replacement for Terry who has announced his retirement from international football.
He said: "(Whoever replaces Terry) is walking in the footsteps of probably the greatest English central defender in the last decade so it's a difficult position for England."