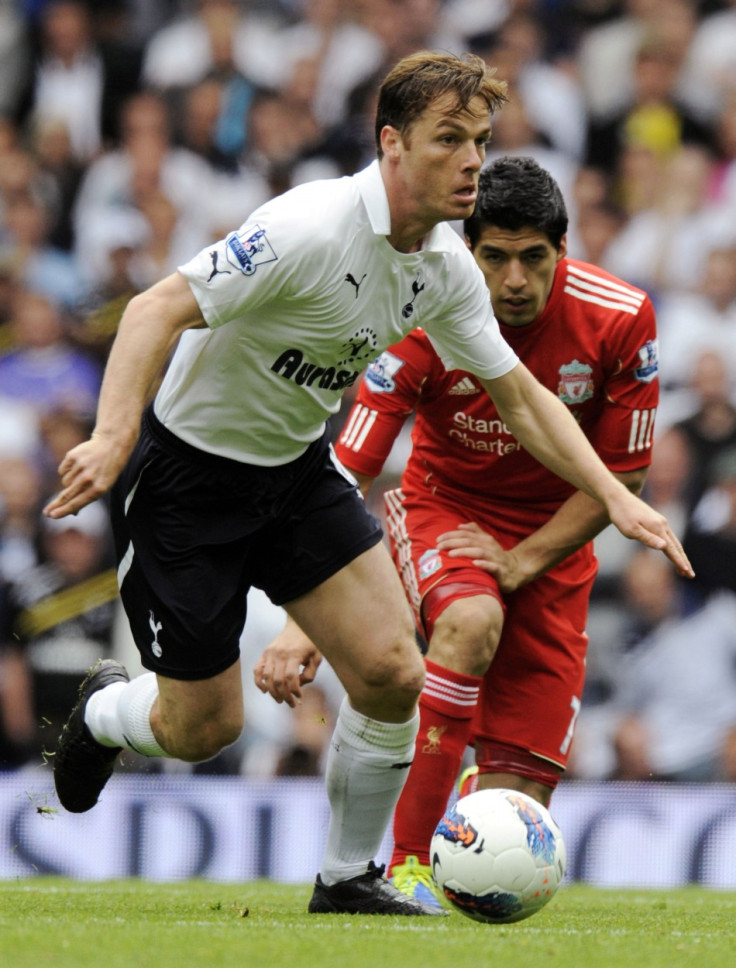 Sky Sports pundit Jamie Redknapp believes Tottenham Hotspur midfielder Scott Parker has been the best signing of the season so far.
Parker has been a revelation for Tottenham since signing from West Ham United in August and Redknapp suggests the England international has been the best pound for pound transfer of the season to date.
Redknapp believes Parker, due to his immediate impact at White Hart Lane and Tottenham's subsequent excellent form, narrowly pips Newcastle United's Yohan Cabaye in the best signing stakes. The aforementioned Sky Sports pundit acknowledges the great value for money of the France international but suggests Parker's impact at Spurs has been more eye-catching.
Jamie Redknapp's father Harry, paid West Ham United just a reported £5.5 million at the beginning of the season despite the England international being last year's Football Writers' Player of the season. The 30-year-old has since established himself in Fabio Capello's starting XI and on current form looks assured of a place at next summer's European Championships.
In addition to name checking the Tottenham and Newcastle United midfielders Redknapp believes Brad Friedel, Jose Enrique and Sergio Aguero of Spurs, Liverpool and Manchester City respectively, are all worthy of a mention.
"I'm not on Twitter - it's a load of nonsense in my opinion - but I'm told there has been a debate about who is the best signing of the season." The former Tottenham and Liverpool midfielder told the Daily Mail.
"Yohan Cabaye, Scott Parker, Brad Friedel, Jose Enrique or Sergio Aguero?
"Cabaye's age, fee and form score high, but the difference Parker has made to Spurs with his energy and quality must make him No 1."