The tweet that perhaps summed up Spurs' performance against Bayer Leverkusen in the Champions League was from a fellow Tottenham-supporting pal who was at the game – it simply read: "Spurs look terrified".
Unbeaten in the Premier League, Spurs' Champions League campaign by contrast has been poor, including two defeats in a row at their temporary home of Wembley Stadium. This wasn't the script.
Tottenham were supposed to be fired up by playing in front of the huge crowds that Wembley can hold – over 85,000 for the Bayer defeat, a good 50,000 more than they play in front of at their real home White Hart Lane. Rather than be inspired by the huge support, both times they have played with something akin to stage fright, terrified of attacking and devoid of the pressing game they have perfected at White Hart Lane which got them into the tournament in the first place.
So what's the reason? Manager Mauricio Pochettino has been quick – almost too quick – to deny playing at Wembley is a problem. "We were the problem – not Wembley" he said. "It's the best place to play", before referring to injuries to key players like Harry Kane.
Maybe, but it's obvious to even the cursory fan that Spurs look a worse team in the bigger stadium. What is worrying is that the club might exit the lucrative Champions League at the group stage, which would be a huge setback. Even more worrying is that next season, as their new ground is being built, they face the prospect of playing every home Premier League game at Wembley. Play like they did against Leverkusen and they will be lucky to survive relegation, let alone qualify for Europe. It was their sixth defeat in a row at Wembley, compared to five games at White Hart Lane this season unbeaten, including a 2-0 win over Manchester City.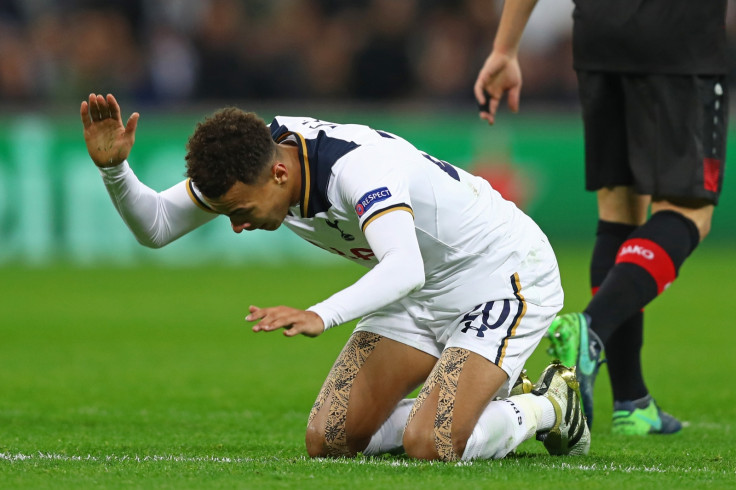 If it is indeed Wembley that is the problem, with its huge corporate stands, it would not be the first time. Back in the 1970s England failed to qualify for two World Cups, and the old stadium – now demolished – was held accountable. The pitch was too big, the running track meant the fans were too far away from the players, the place was soulless they said. Arsenal decided to play their home Champions League matches at Wembley instead of the more intimate old Highbury ground for two seasons from 1998-2000, and failed to progress from the group stages both times. Martin Keown, who played both seasons, said "we didn't have a home for those games".
Now the media is making similar noises about Spurs playing at Wembley – it's not as intimidating as White Hart Lane, opposing teams are inspired by it, Spurs players are overawed by it, it's not "home".
The back story to all of this is the Hillsborough and Bradford disasters and the Taylor Report. It's easy to get misty-eyed about the good old days of football grounds pre-Hillsborough but the truth was that often they were dated, creaking, difficult to get into and out of, and sometimes downright dangerous. Add in the added factors of racism and violence and it was no wonder thousands of fans simply stopped going.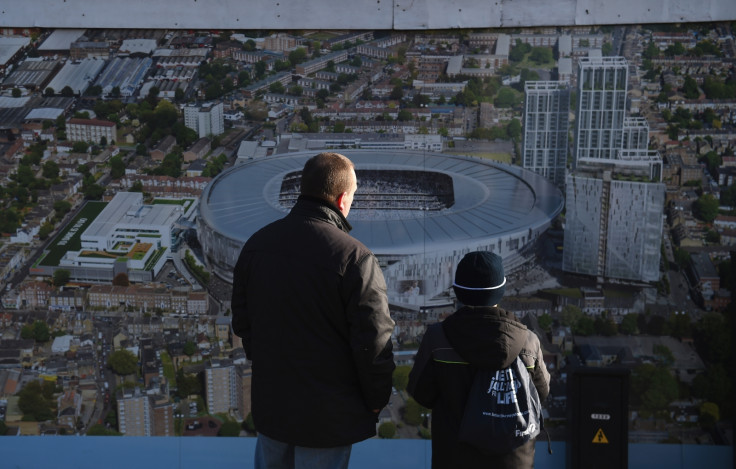 The Taylor Report saw something of a revolution, as we realised public stadiums had to be above all safe. Seated areas, better security and lighting and access to the grounds all improved, often with the building of entire new structures. It became safer to go to watch sport, and the profile of the fans changed – one of the noticeable improvements going to White Hart Lane is the number of young Asian girls attending, unthinkable in the 1970s.
The problem with these new safe stadiums, with their fire exits and plentiful toilets, is that teams can't seem to play in them. Coventry were the first club to have an all-seater stadium, since when their form has fallen off a cliff. Bolton moved to the Reebok and were relegated into the third tier, Southampton, Sunderland and Middlesbrough have all struggled with their new homes. West Ham's move to the Olympic Stadium has been a disaster, both on and off the pitch, with fans unsure whether or not to stand, arrests and an atmosphere not helped by the team's poor form.
It remains to be seen how long Spurs will take to settle into their new 61,000 seater stadium, but one good thing is that it is literally a stone's throw from their old decaying one, so the fanbase should remain. In the meantime they have more pressing matters – how to tame the Wembley jinx.