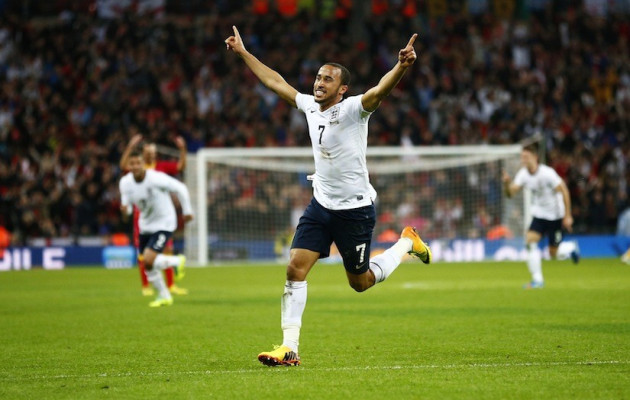 Andros Townsend's new four-year deal with Tottenham seals a complete turnaround for the 22 year old's career with the club, going from close to being sold to the golden boy of the England side and commanding a starting spot from Andre Villas-Boas.
Townsend's nine loan spells away from Spurs since moving from the youth set-up to the senior side in 2009 are well documented. From Yeovil to Watford, from Birmingham to Queens Park Rangers to be reunited with former Tottenham manager Harry Redknapp, the Englishman appeared to be a player for whom his home side would never truly have faith.
But Townsend's loan spell-count can be slightly misleading with the young star a victim of Redknapp's changes to the reserve set-up at the club. The then-manager insisted in 2009 that having a reserves team was a waste of time and that players who weren't good enough to be in the first team should be loaned out as much as possible.
Jake Livermore was another example of this mentality with the Tottenham midfielder clocking up seven loan spells in his time in the club's senior squad. The likes of Kyle Walker, Harry Kane and Danny Rose have all had four loans away from the side so far and the list goes on for young players who have come through the youth system and had nowhere to go but elsewhere under Redknapp's instruction.
But what isn't misleading is that when Villas-Boas came into the managerial position in 2012 he didn't appear to have faith in Townsend, giving the young star a chance in the league for Tottenham just five times before sending him to QPR for the remainder of the 2012-13 campaign.
But the manager appeared to see something in Townsend while he was with Redknapp, because when he made his return to White Hart Lane in the summer the now-QPR manager admitted publicly that he didn't have a chance at getting him on loan again.
And after giving Townsend six opportunities in the league alone before his golden performances for England saved their World Cup campaign this season, it's shown that Villas-Boas saw the talent in the winger before his name became the centrepoint of the papers.
Now that Townsend has signed a new deal with the club, it would appear that his career fortunes have turned around and after commenting at the start of the summer that he might be on the lookout for a move away from the club it seals a massive change for the man who could eventually become a replacement for the departed Gareth Bale.