Harry Redknapp has spoken with his usual honesty on the situation surrounding a permanent contract for Emmanuel Adebayor, with the Tottenham manager revealing he will talk to Daniel Levy about a possible deal before the summer.
Adebayor has been on fire for Spurs since the striker moved to north London from Manchester City on a season-long deal.
After scoring 16 goals in 35 appearances, Tottenham are keen to keep the 28 year old at White Hart Lane for the long term.
"Of course I would [sign him]. I love Adebayor. He's a real character and a good player," Redknapp told BBC Sport. "We'll see what the summer holds. I've not spoken to the chairman yet, Daniel Levy has been busy, but when he gets back we'll sit down and have a chat, but Adebayor has done very well for us."
One issue for Tottenham in keeping Adebayor will no doubt be the Togo international's wages, with Manchester City paying some of the highest salaries in the Premier League.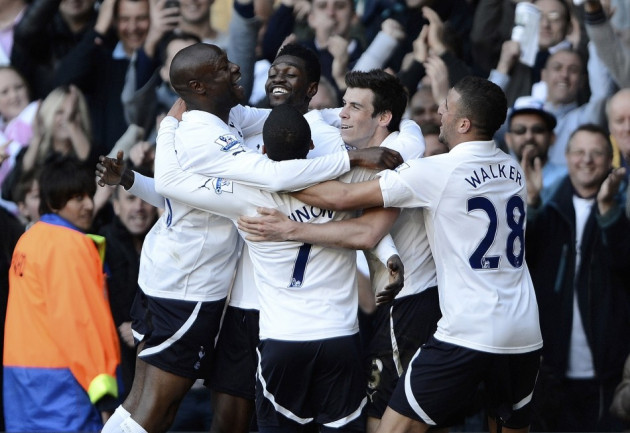 But Adebayor has had a big hand in taking Spurs back into contention for Champions League qualification, with the club currently fourth in the table with just two games to go.
Tottenham suffered a slump in form recently, winning just two of nine games before last night, and many blamed the speculation surrounding Harry Redknapp's possible selection for England manager as the reason for the blip.
But now that Roy Hodgson has been appointed to manage England, Redknapp believes that he is fully focused on staying at Tottenham for the long term future.
"I didn't wake up and I think on Monday morning 'what's happened to me, I'm not the England manager'," he explained.
"It saved me making a decision in all honesty because I'm very happy at Tottenham. I wish Roy all the best. I'm fed up of hearing my name mentioned now, I'm history.
"I'm not bothered, I've got a great job and I'm lucky. There are lots of lads who are cleverer than me who are managing at lower division clubs.
"I'm lucky I'm managing a top four, top five club, one of the best in the country. I don't feel like anyone owes me anything.
"I'm looking forward to a summer holiday. I've had a difficult year."
It has been a difficult season for the former Portsmouth manager indeed - Redknapp had heart surgery, and had to fight tax evasion charges, as well as dealing with the speculation surrounding the England managerial position.
And one group of people will certainly be pleased that Redknapp is staying in north London - the thousands of fans who have been chanting 'we want you to stay' at White Hart Lane ever since Fabio Capello resigned.