Andre Villas-Boas has admitted that Luka Modric may not be in the right mental state to return to the Tottenham squad yet, with the incoming manager revealing he'll reassess the plamaker's future when Spurs return to England.
The north London side had to leave Modric at home for their pre-season tour of America, after he refused to show up for the flight.
Tottenham fined the star for his actions, and came to an agreement for Modric to continue his training at White Hart Lane while the rest of the squad were abroad.
And as reports speculate that a deal for Modric to move to Real Madrid is close to being completed, Villas-Boas says the Croatian's future will be decided when Tottenham return to England.
"Luka is now doing double sessions on his own and when we get back to London we will give players time off and after that we will decide what is best for Luca to do," he told Sky Sports.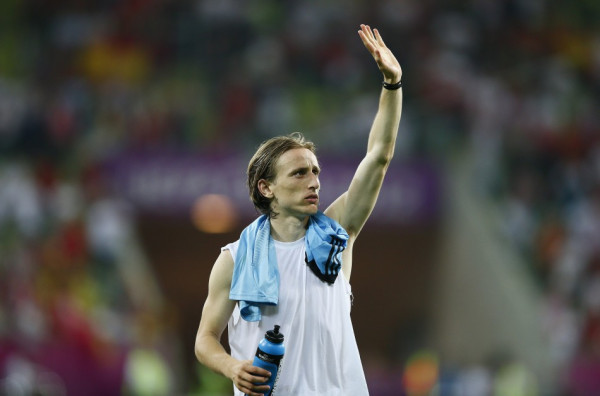 "He is a Tottenham player obviously and he has to be in good mental state to return to training as his colleagues are a step above and we will have to work on a programme for him to work on his fitness."
For Modric, a move to Madrid would be a dream come true, with Champions League football on offer, and a squad that toppled the world's best team to take out the La Liga trophy last season.
Tottenham are in the driving seat over the deal though, with Modric tied to the club for the next four years.
But should the 26 year old continue to insist on a move to the extent that he won't play for the side, Daniel Levy could be forced to get rid of him for the sake of bringing in a replacement who wants to play for the team.