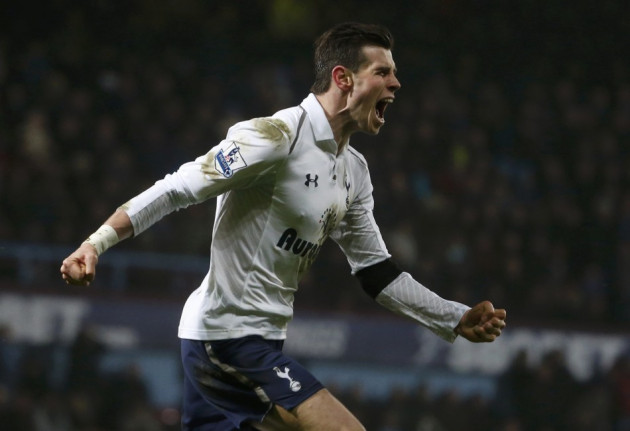 Real Madrid have admitted they could be ready to break transfer records in order to land top target Gareth Bale in the summer.
Bale looks to be the Spanish club's top target for the summer, and after they failed to land Neymar who chose a move to Barcelona last month, Madrid are no doubt going to be chasing extra hard to land their prize.
Daniel Levy is notoriously difficult to negotiate with when it comes to player transfers, and Tottenham fans are relying on this in the hopes of keeping their top star at White Hart Lane for another season at least.
But Madrid advisor Zinedine Zidane has now admitted that the club would consider breaking transfer records in their bid for Bale, with the French legend revealing there are other interested clubs who would be willing to do the same for the winger.
"The talk about Gareth Bale is not a surprise," Zidane said, according to the Daily Mail. "It is impossible to have the season he just had and not be linked with the biggest clubs in Europe.
"If any club is going to tempt Spurs, then it will take big money - maybe even record-breaking money. There are four or five clubs at the moment who have the finances not to be put off by a record-breaking fee like that."
Bale is believed to be worth in excess of £70m, though some publications have claimed the Wales international is worth as much as £100m.
The current transfer record is held be Cristiano Ronaldo, who sealed an £80m move to Madrid in 2009 from Manchester United, despite Sir Alex Ferguson insisting at the time that he would not sell the Spanish giants a virus, let alone his best player.
When values go up to such a sky-high level, any club in the world would be tempted to listen, and with Tottenham unable to offer Champions League football to incoming players next season, a handy £80-100m would certainly help them at least try to land a replacement for Bale and possibly some other budding stars as well.