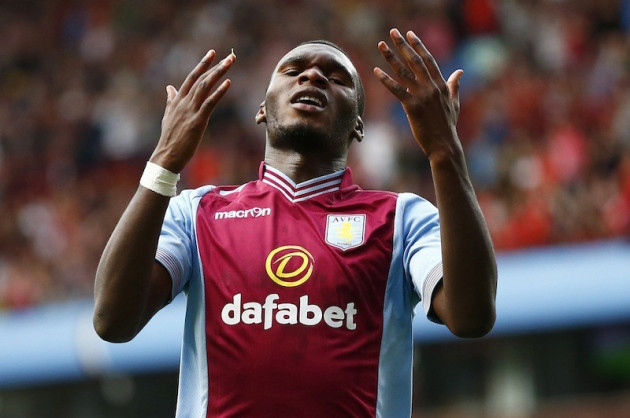 Tottenham are ready to test Aston Villa's resolve to keep Christian Benteke as they prepare to bid £28m for the striker in January.
Spurs tried hard to get Benteke from Villa over the course of the summer but despite him handing in a transfer request no deal was agreed before deadline day came to a close.
Tottenham have since come to rely heavily on Roberto Soldado and Andre Villas-Boas will be concerned at the fact the north london club have scored just eight league goals in eight games.
Villas-Boas is reportedly still not satisfied with his attacking line-up and the Daily Mail are claiming that he is willing to stump up big money in the hopes of tempting Villa to part with their star striker.
When the sides met at the weekend Benteke was brought on in the second half much to the satisfaction of Villa fans. Despite helping the midlands club secure more possession and put more pressure on Hugo Lloris's goal, he was unable to find the back of the net and Tottenham secured a 2-0 victory.
But Lambert revealed last week that he believed Benteke was settled at the club despite the striker being aware of Tottenham's interest and initally stating his desire to leave.
"I was on holiday [when Tottenham made their interest known]. I was not bothered. I knew what was happening, I was never really bothered because I knew he was never going to go anywhere," Lambert told reporters.
"I didn't worry about it. I knew myself what was going on, so I was not going to get caught up in something that was never going to transpire.
"I'm pretty sure it was the speculation that got to him. Speculation whether it's wrong or right, if people have seen it in black and white in front of them they think 'Oh, it must be true.'"