Luka Modric will finally make his move to Real Madrid permanent, according to Dinamo Zagreb director of football Zoran Mamic, with the playmaker insistent that he leaves Tottenham before the transfer window closes.
The move, if it goes through, will seal a transfer saga that has spanned over the last 12 months, with Modric currently tied into a deal with Spurs that doesn't expire until 2016.
And though Tottenham have insisted that they will hold onto him until a club can meet their £40 million valuation, Mamic believes that there will definitely be a deal between the north London club and Madrid in the next few days.
"You read many things in the media but from the information that I have, Luka will move to Real Madrid for sure," he told 24sata.
"I've heard it's almost done, so I don't have any doubts Luka will play for Real Madrid next season.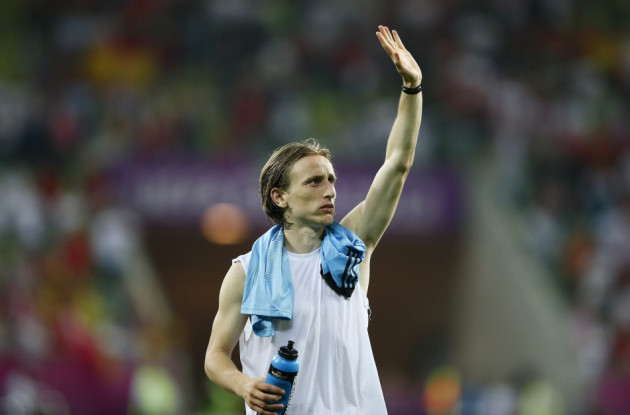 "It is just a question of when the official announcement will be."
The Spanish giants were already caught in a gaffe this week, setting up a profile for the Tottenham man on their homepage before quickly deleting it.
The biggest issue for Spurs and Daniel Levy is that they could have sold Modric for £40 million last summer to Chelsea, though with the bid coming in on deadline day, Tottenham were unable to find a replacement in time and turned the offer down.
Even though the Croatia international insisted after the transfer window that he was committed to Tottenham, the chance to play Champions League football has been a carrot that looks to have proven too tempting for the 26 year old.
Chelsea were reportedly back in for Modric over the weekend, but the player is desperate to make the move to Spain, and Daniel Levy has been trying to get as much money out of Jose Mourinho as possible to let the deal go through.