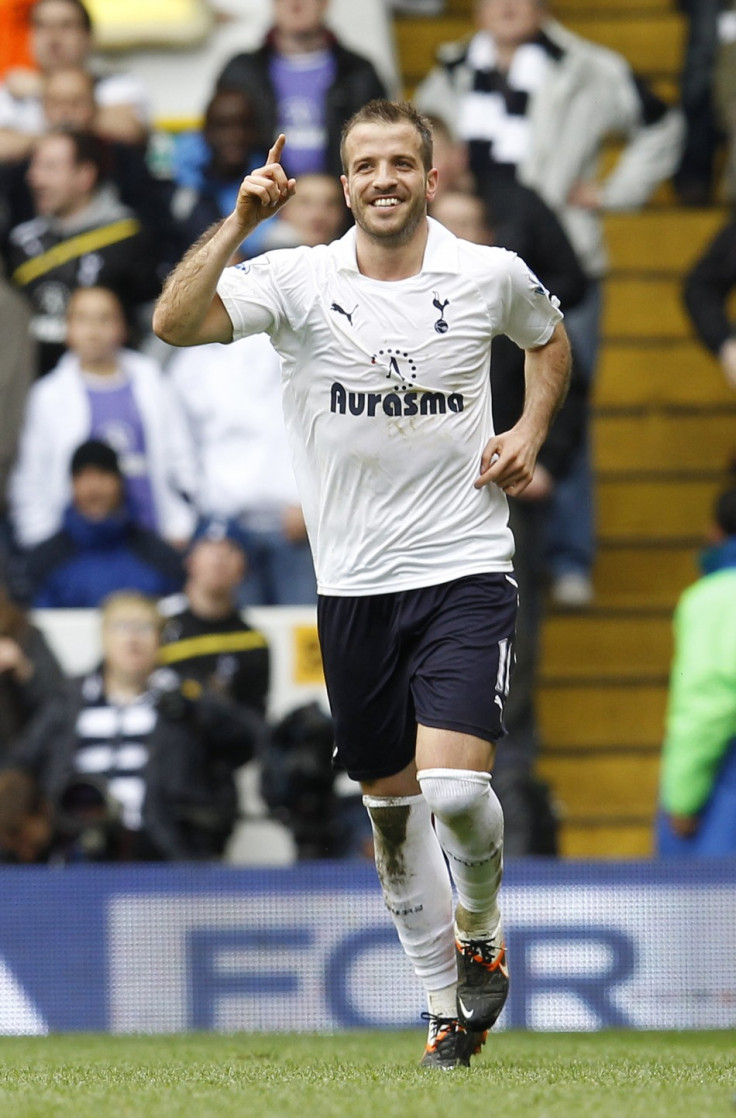 Tottenham Hotspur midfielder Rafael van der Vaart has dismissed speculation he will leave the north London club this summer.
The Dutchman was linked with a move away from White Hart Lane, with Bundesliga outfits Hamburg and Schalke mooted as possible destinations. However, the 29 year old has quelled all speculation by confirming he will remain at Spurs. He has also moved to praise the club's new manager Andre Villas-Boas.
"My place is at Spurs, I want to win the title with this club. Each summer my name appears in the transfer market. The new coach has good plans for me and this is important. I have heard excellent reports about AVB. We have very good attacking and if AVB imposes an offensive system the team could be a real spectacle. The race for the top four will be a total war from the very first day," ESPN quoted van der Vaart as saying.
Not to be outdone, Villas-Boas recently claimed he was counting on van der Vaart for the new season, despite the arrival of Iceland star Gylfi Sigurdsson. However, the Portuguese tactician revealed the Dutch star would feature prominently in his plans and also admitted fellow midfielder Luka Modric's situation was likely to drag on.
"With van der Vaart, at the moment I am absolutely counting on him. It's a totally different situation from Luka, who has been chased by different clubs in the past two seasons and is continuing to drag interest. We have to make sure the club's interests are met, and it is up to the chairman to decide that," Sky Sports quoted Villas-Boas as saying.
Rafael van der Vaart joined Spurs from Real Madrid in 2010 for around £8mn. He has made 76 appearances for the club over two seasons, scoring 28 times and providing goals on 17 other occasions.
Pienaar Close to Everton Return
South African winger Steven Pienaar will complete his move from Tottenham to Everton this week, reports The Sun.
The 30 year old, who left the Toffees to join Spurs in early 2011, rejoined the Merseyside club on loan during the second half of last season and impressed with four goals and seven assists from 14 appearances. The report says a figure of £2.5mn has been agreed between the two clubs and the player will undergo a medical this week.