Tottenham have been linked to Atletico Mineiro midfielder Bernard. The Metro believes the playmaker is also a target for Champions League finalists Borussia Dortmund, who are looking to replace German international Mario Götze.
The 20-year-old Bernard has been picked to represent Brazil in the 2013 Confederations Cup, scheduled to start this weekend. Mineiro have also fielded interest from Russian side Spartak Moscow, who saw a £10m bid rejected. The Brazilians are holding out for £15m.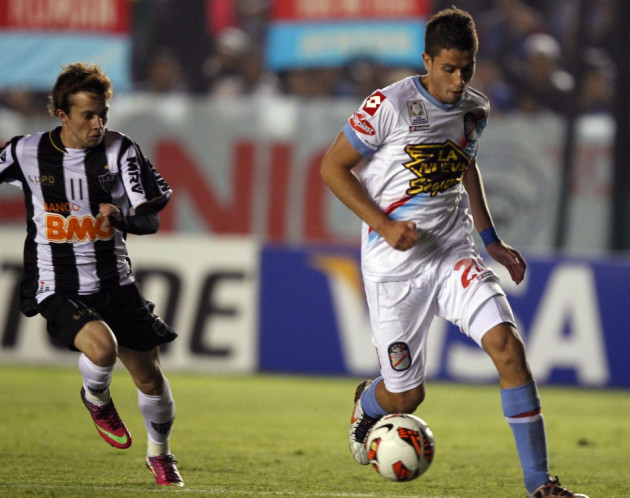 Bernard has confirmed he is aware of the general interest but said he would leave the negotiations to his agent and club president Alexandre Kalil.
"There is nothing certain yet, it is just speculation. I don't know about anything. I let me agent and president Alexandre Kalil handle it. I just ask that they give me a straight answer one way or the other. Then we'll sit down and see what's good for Atletico Mineiro and myself," Bernard explained.
Spurs are also believed to be eyeing Fulham's Alexander Kačaniklić. The 21-year-old Swedish international has had a reasonable 2012/13 campaign at Craven Cottage, scoring four goals and creating two more from 20 Premier League games. And he might well be the cheaper option too, although Andres Villas-Boas may have to sacrifice England midfielder Tom Huddlestone in the process.
Moussa Dembele on Gareth Bale
Meanwhile, Spurs' Belgian international Moussa Dembele wants Welshman Gareth Bale to stay at White Hart Lane for the new season.
The 23-year-old is being heavily tracked by nine-time European champions Real Madrid and the Mail Online quotes the Spanish club's sporting director, Zinedine Zidane, as saying: "It is impossible to have the season he [Bale] just had and not be linked with the biggest clubs in Europe. If any club is going to tempt Spurs, then it will take big money - maybe even record-breaking money."
"He is an unbelievable player, so you never hope that your best player goes. That's my case as well. At the club we talk to each other a lot and he is a good guy. We are looking forward to starting the competition again because I think we can do big things. I always think I can do better. It was my first year [last season] and I hope next year I can do much better," Dembele told Sky Sports.