Villas-Boas On Modric, Carroll and Tottenham Winning Titles
Andre Villas-Boas believes that he can build on Harry Redknapp's good work for Tottenham
Tottenham have announced that Steffen Freund will take Andre Villas-Boas' assistant position at White Hart Lane, as the new Spurs manager insisting he wants to take the club to win titles.
Villas-Boas was announced as Tottenham boss two weeks ago, after Harry Redknapp parted ways with the north London side in a move that shocked fans and pundits alike.
Redknapp leaves a squad that cruelly missed out on a Champions League spot to tournament winners Chelsea, but Villas-Boas believes that the club is going in the right direction as they aim to get back into Europe's top tier competition.
"Putting the team together is of massive importance and also providing them with everything that we have available," he told the Tottenham website.
"It's important they feel at home and feel the excitement that's around. Looking also into the future, we have the new stadium project and we have this feeling, mainly from last season, where we know we are very near in terms of winning trophies.
"We go into four competitions next season and we go into them with the maximum ambition of trying to win them. I think taking this step is something very decisive, shows straight away our commitment towards winning titles and creates the right winning mentality towards the future to take the club forward."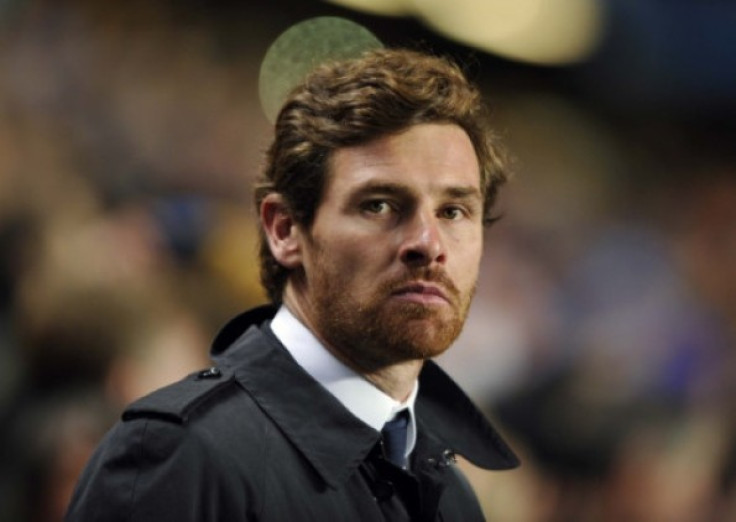 One topic that Villas-Boas will have to get used to now he's Tottenham manager is that of Luka Modric.
The midfielder is very strongly connected with a move away from the club, and the Portuguese tactician wouldn't let up too much information over whether he will stay or go.
"The interest that we have from various different clubs shows the importance of the player and what he's done for Tottenham," he explained.
"It's fair to say that the club respects Luka's ambitions and his willingness to move on and he respects the fact that he's an important player for the club and can help us move forward.
"Ongoing discussions will continue with these clubs until we reach an agreement which is acceptable for each party."
If Villas-Boas is able to keep Modric, and can sign Emmanuel Adebayor on a permanent deal with Tottenham, he will no doubt put the club in a very favourable position going into the start of the season.
Spurs were at one stage challenging the Manchester giants for the title last campaign, but a sudden lull in form cost them third spot on the table and put them in the precarious position that lost the Champions League spot to Chelsea.
One thing is for sure though; if Tottenham are unable to keep Adebayor, Villas-Boas won't be chasing after Andy Carroll.
He quipped at his first official press conference as Spurs manager: "The interest that we have from various different clubs shows... what he's done for Tottenham."
© Copyright IBTimes 2023. All rights reserved.