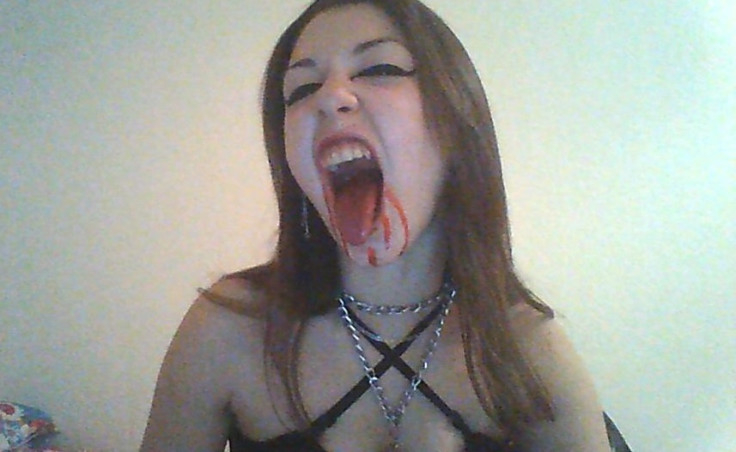 A tourist couple were found dead after performing what was believed to be a satanic ritual suicide at a Greek guesthouse on New Year's Eve, it has been reported.
Greek officials have said that the bodies of Bulgarian Lilia Botuseva and her unnamed 30-year-old German boyfriend were found in a rented room in Vlachata, a village on the holiday island of Kefalonia.
The 23-year-old's body was reportedly covered in blood, with a satanic pentagram as well as knives and candles also found at the scene.
The bodies were discovered on New Year's Eve by the owner of the guesthouse, where they had been staying since Boxing Day.
The Bulgarian news website Blitz reported that Botuseva died from blood loss after she cut herself with a blade in a bath tub.
It is believed that after Botuseva, who says on her Facebook profile she was living in Erfurt, Germany, had died before her partner stabbed himself in the bath.
Local coroner Angeliki Tsiola said Botuseva died first after cutting herself before her boyfriend filled a bath full of water and killed himself.
Her Facebook account shows appeals by Botuseva's family to try and locate her from as early as June last year, before she was found in August.
After numerous appeals by family and friends, police called off the search for Botuseva when she called authorities to tell them she was in Erfurt, Blitz reported.
It is not clear if Botuseva had returned home or if she had not contacted family for the last six months.
According to the Australia-based Greek newspaper, Neos Kosmos, the pair had arrived in Greece while travelling in a car with fake number plates that had been hired in Germany.
It was reported that villagers in the small coastal village of Vlachata said the pair hardly ever left the house while they were staying there.
The Samaritans provides a free support service for those who need to talk to someone in the UK and Republic of Ireland. Visit Samaritans.org or call 116 123 (UK) or 116 123 (ROI), 24 hours a day, 365 days a year. Visit this website to find a support phone number in your country.