Tourists cancel Cologne trips ahead of carnival amid sexual assault fears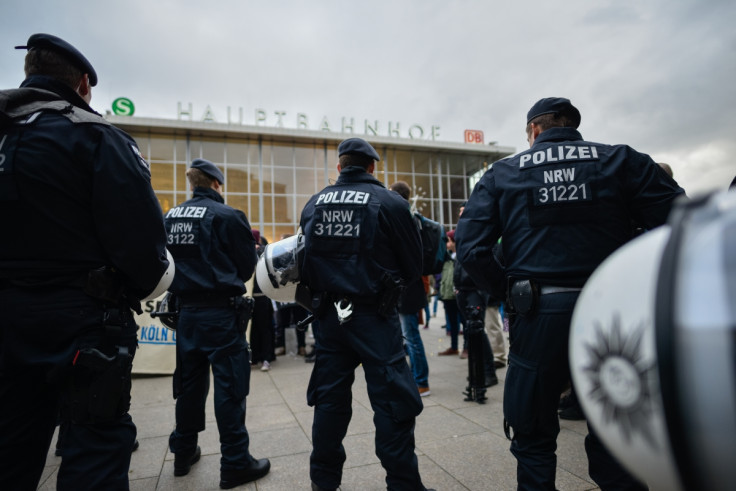 Police have been called on to urgently rethink their tactics in the light of the recent mass sexual assaults in Cologne, with tourists already cancelling trips to the city ahead of the annual carnival celebrations.
In an emailed statement to IBTimes UK Christina Gehlen, a spokeswoman for the city's tourism office, said: ""We are currently getting some hundred emails and phone calls of worried people who already visited Cologne or plan a trip.
"In addition, we got feedback from many people who cancelled a planned trip to Cologne following the incidents on New Year's Eve, especially around carnival, which is regularly one of the city's key events for visitors."
More than 80 women have come forward to report being sexually assaulted outside Cologne's main train station on New Year's Eve by a mob of up to 1,000 men described as being of Arab or North African appearance.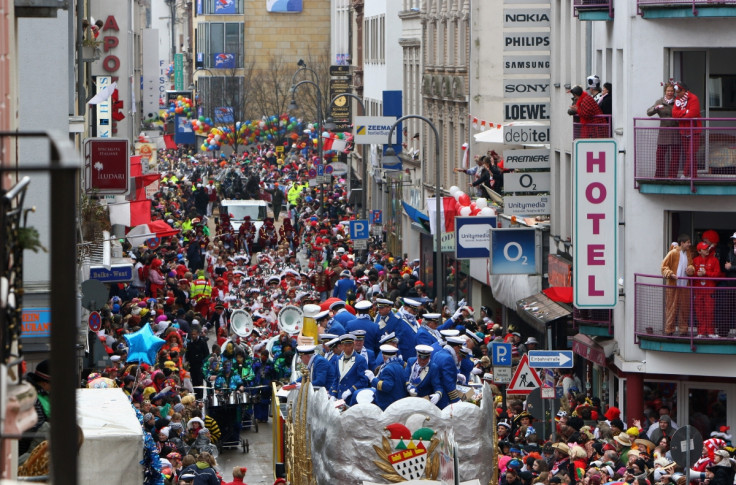 There has being fierce criticism of Cologne's police force for its response to the attacks, with no one so far charged, and calls for the city's police chief to resign. In initial reports police claimed the night had been "largely peaceful".
Ralf Jaeger, interior minister for North Rhine-Westphalia, said that police had to "adjust" to the fact that men were working in groups to target women in order to secure the safety of visitors.
He said that police had to ensure that there was no repeat of the attacks. "Something like this must not happen again – not only in Cologne, but also in other big cities," he said.
"The police have to conceptually adjust to the fact that there are apparently groups of perpetrators who assault women en masse. This must not happen in our society and the police as well as the city authorities have to react to it."
A police memo obtained by Germany's Spiegel newspaper paints a picture of how officers struggled to cope as New Year celebrations descended into anarchy, with women targeted by gangs of men.
"Women, accompanied or not, literally ran a 'gauntlet' through masses of heavily intoxicated men that words cannot describe," a senior police official writes. "Security forces were unable to get all of the incidents, assaults, crimes, etc. under control. There were simply too many happening at the same time."
Police union chief Rainer Wendt said a lack of resources meant that the Cologne force had been unable to clear the square properly. He was critical of the federal government, claiming that officers had been sent from the city to police the the country's borders.
Police are reportedly considering bringing in reinforcements from throughout Germany and installing sophisticated surveillance cameras to police the end of carnival celebrations, which begin in early February, and are marked by raucous street parties and the Rosenmontag parade through the city centre.
The city's mayor, Henriette Reker, came under fire when suggesting that women should keep "at certain distance more than an arm's length" from unknown men, when she discussed planned guidelines for behaviour for those attending the festival.
Gehlen said that city authorities were working to ensure the safety of visitors. "We are deeply concerned about the attacks on New Year's Eve at Cologne Central Station. This never happened before and we do not expect that it will become the rule.
"We count on the quick clarification of facts through the responsible institutions and the immediate implementation of security measures by the City of Cologne and the police, such as an intensified presence of policemen and video surveillance, so that visitors to Cologne can feel safe again."
© Copyright IBTimes 2023. All rights reserved.