Anti-Muslim Pegida group to hold Cologne rally in wake of mass sexual assaults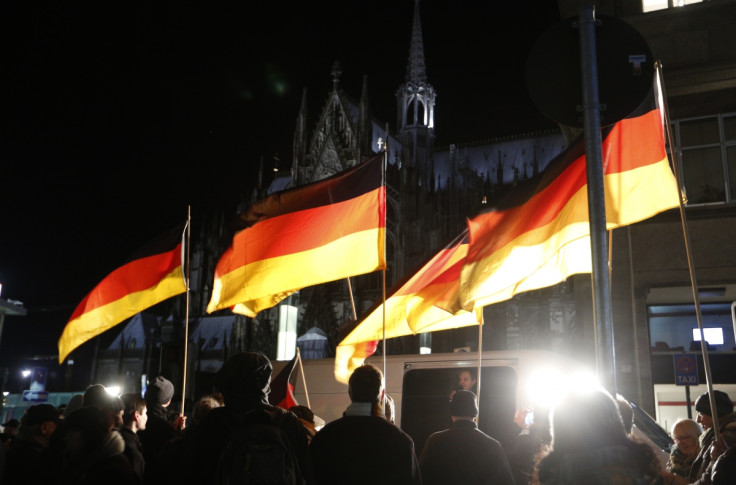 German anti-Muslim group Pegida will hold a rally outside the Cologne train station where dozens of women were sexually assaulted by a group of men described as of Arab or North African appearance on New Year's Eve.
It comes as the group attempts to capitalise on anti-immigrant fears in the wake of the attacks, a year after the lights of the city's cathedral were turned off in protest at the group's rise.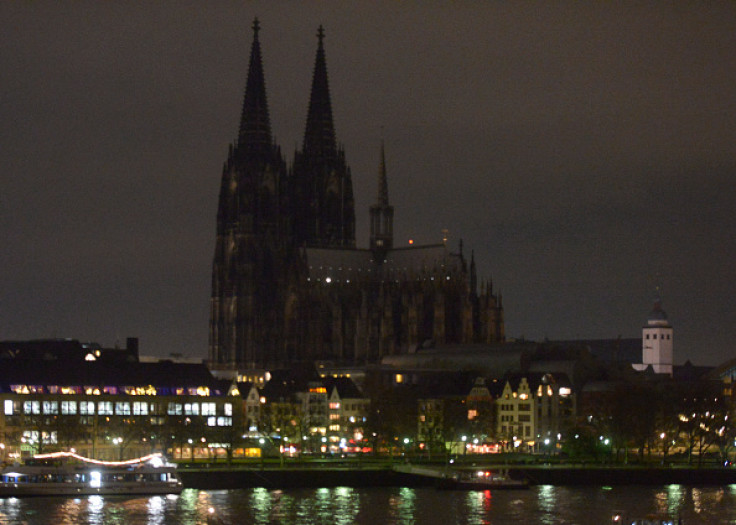 The rally will be held outside the city's main train station on Saturday 9 January, the group announced on its Facebook page. More than 100 people have reported being robbed or attacked outside the station by gangs of up to 30 men on 31 December.
Speaking to Russia Today, Pegida spokeswoman Tatjana Festerling said that the incident vindicated the group's call for a freeze on immigrants entering the country. The attacks are "exactly what we (Pegida) have been warning for over a year," she said.
She said the assaults would boost anti-immigrant feelings as "one can't blame people that they become more radical facing this attack on our liberal order," she said.
"In Germany this so-called 'welcome culture' is like a religion. And everybody who criticizes uncontrolled flooding with mostly Muslim young men is called a Nazi and has to shut up," she said.
Pegida supporters took to social media to accuse police of covering up the attacks, and opponents said that the incident exposed the folly of Chancellor Angela Merkel's policy of welcoming refugees to the country, with more than one million migrants having entered Germany in 2015. "Is this the 'cosmopolitan and [colourful]' Germany that Merkel wished for?" said Frauke Petry, of the Alernative fur Deutschland party.
Others have warned against using the incident to whip up xenophobia and stressed the importance of integrating Germany's new immigrants.
"The young men who come to Germany must begin working as quickly as possible," wrote Heribert Prantl in the Süddeutsche-Zeitung. "Work socializes. It is about our national peace, which is threatened by the excesses in Cologne and the excesses in the internet."
In Cologne, authorities have warned that it is too early to blame immigrants for the attacks, with no one yet arrested or charged in connection with the incidents. Wolfgang Albers, Cologne's police chief, said speculation the perpetrators were refugees was "absolutely inadmissible".
"We don't currently have any suspects, so we don't know who the perpetrators were. All we know is that the police at the scene perceived that it was mostly young men aged 18 to 35 from the Arab or North African region," he told reporters. Police earlier said that known troublemakers were behind the attacks.
Cologne's mayor Henriette Reker, who was stabbed in the neck last year by a far-right activist, backed Albers' comment: "It's completely improper… to link a group that appeared to come from North Africa with the refugees."
One year ago the group's attempts to build support in the city were foiled, when thousands of anti-racism counter-demonstrators outnumbered pro-Pegida protesters in the city, and the cathedral's authorities switched off its lights as a warning to Pegida supporters that they were backing "extremists".
However, support for the group has grown in the wake of the immigration crisis, with tens of thousands attending the group's rallies in Dresden, amid an upsurge in anti-immigrant violence. Authorities have recorded 222 violent attacks against refugee centres in Germany in 2015, Zeit reported, with only four convictions.
On 5 January, more than 300 people demonstrated against sexual violence outside Cologne station. "Mrs Merkel, where are you? What do you say? This is scary", read a sign held up by one demonstrator.
© Copyright IBTimes 2023. All rights reserved.