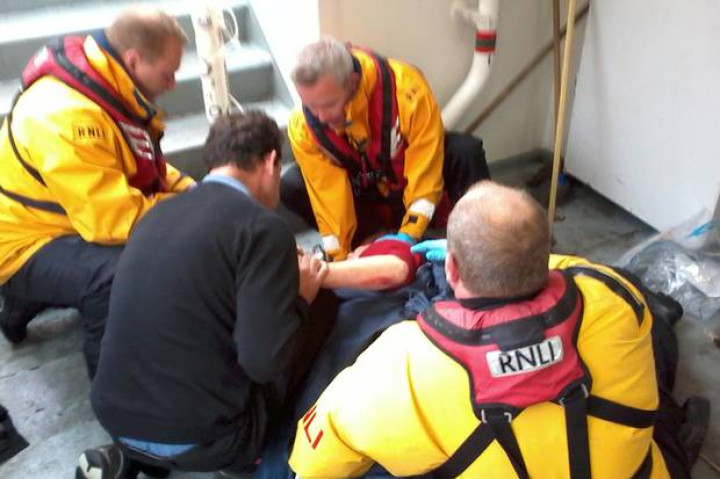 A woman was rushed to hospital with head injuries after a pleasure boat crashed into Tower Bridge on the River Thames today.
Water rescue units scrambled to save sightseers after the Millennium Diamond cruiser collided with the world-famous turreted bridge in central London, at around midday.
A total of nine people were injured in the incident, the cause of which is currently under investigation.
The Millennium Diamond is operated by City Cruises and was carrying 126 people on board when it hit the landmark.
A spokesman for the firm told the Standard: "Police and paramedics were on hand and inspected the boat, which has been returned to our London headquarters. Our other services remain in operation."
RNLI rescuer Kevin Maynard came to the aid of passengers on board the stricken vessel. The charity has three boats which serve the River Thames.
He said: "We understand the woman had been standing at the top of some steel steps when the collision happened and the impact knocked her down.
"Although the original call to us was related to that one lady, while we were on scene a further nine people came forward to say they had been injured.
"We treated the woman by giving her oxygen and using blankets to keep her warm, as well as dressing her wound and placing her on a board to protect her spine. We looked after her until London Ambulance Service arrived to take her away for further assessment."