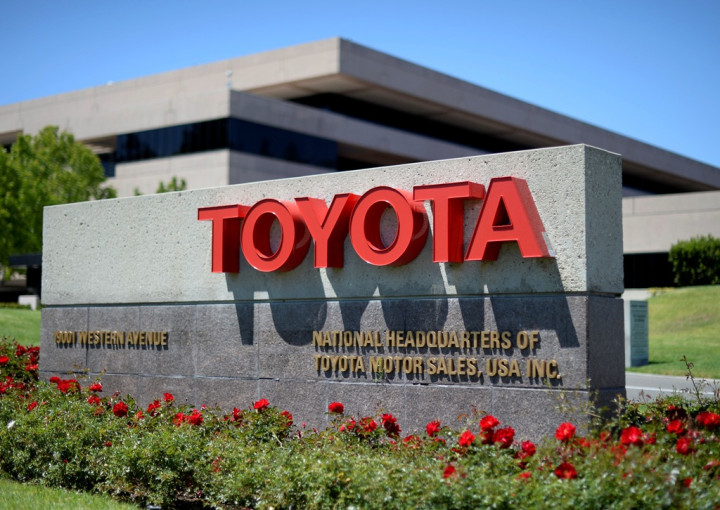 Toyota Motor has reported upbeat earnings for the April-June quarter and accordingly raised its North America vehicle sales target for the year to March 2015, thanks to strong sales of SUVs and pickup trucks in the US, its biggest market.
The world's best-selling automaker said its April-June first-quarter operating profit rose to 692.7bn yen (£4bn, €5bn, $6.7bn), surpassing the 637.3bn yen mean estimate of 13 analysts polled by Reuters.
Outlook
For the financial year to 31 March 2015, Toyota stuck with its full-year operating profit forecast of 2.3tn yen on consolidated vehicle sales of 9.1 million units.
Toyota raised its North America sales projection to 2.71 million vehicles from 2.62 million.
The full-year sales target for Europe was pushed a little higher to 860,000 from 850,000.
The sales projection for Japan was left unchanged at 2.21 million. However, the sales target for Asia excluding Japan was lowered to 1.58 million vehicles from 1.63 million.
Shares
Toyota's stock ended flat at 6,042 yen in Tokyo ahead of the earnings announcement. The benchmark Nikkei share average shed 1%.
Toyota's stock and the Nikkei have both lost some 5.9% this year.
Toyota Motor managing officer Takuo Sasaki said in a statement: "In addition to cost reduction efforts and favourable foreign exchange rates, valuation gains and losses mainly from interest-rate swaps were positive factors. However, changes in model mix and increases in expenses impacted us negatively. "
A sales-tax hike in Japan in April dented the demand for new cars and Toyota's first-quarter domestic sales fell 9.6% on an annual basis to 319,460 vehicles.