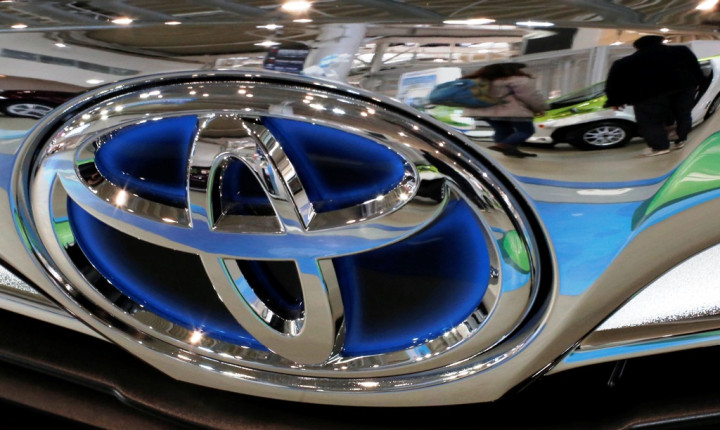 Toyota Motor, the world's best-selling auto manufacturer, will recall 6.39 million vehicles globally, including 35,124 in the UK, to deal with five different issues.
Toyota did not reveal the costs associated with the recall and did not mention if the problems originated from its manufacturing process or its suppliers.
The Issues
Toyota said some 3.5 million vehicles were being called back to replace a spiral cable attached to the driver's side airbag. The cable could be damaged when the steering wheel is turned, preventing the airbag from inflating in a crash. About half of those vehicles, built between April 2004 and December 2010, are in North America.
Another 2.32 million three-door models built between January 2005 and August 2010 are being recalled to examine the rails that could cause seats to slide forward in the event of a crash.
The remaining vehicles will be examined for faulty steering column brackets, windshield wiper motors and engine starters, the company added.
Toyota said it was not aware of any injuries or crashes associated with the defective parts, which were found in 27 Toyota models including the RAV4 SUV and Yaris subcompact
Defects were also found in the Pontiac Vibe and the Subaru Trezia models built for General Motors (GM) and Fuji Heavy Industries respectively.
"We sincerely apologise to our customers for the inconvenience and concern brought by this recall announcement," Toyota added in a statement.
$1.2bn US Settlement
Last month, Toyota agreed to pay $1.2bn to resolve a US criminal probe into the disclosure of safety issues.
The settlement between the US Justice Department and Toyota includes an admission by Toyota that it misled American consumers about two different problems that caused cars to accelerate accidentally.
The agreement comes amid a US probe over GM's handling of an ignition switch failure linked to fatal crashes. GM has recalled some 2.6 million vehicles more than a decade after the issue first surfaced.
The latest recall is the largest announced on a single day by Toyota since October 2012, when it recalled 7.43 million Yaris, Corolla and other models to replace defective power window switches.
This recall is the Japanese firm's second-largest to date, after it was forced to recall over nine million vehicles in the late 2000s to fix faulty accelerators. The problem of sticky accelerators was linked to five deaths, including that of a US highway patrolman and his family in 2009.