Anti-Japanese Feeling Forces Toyota to Slash Chinese Production
Two of three production lines at Tianjin plant face shutdown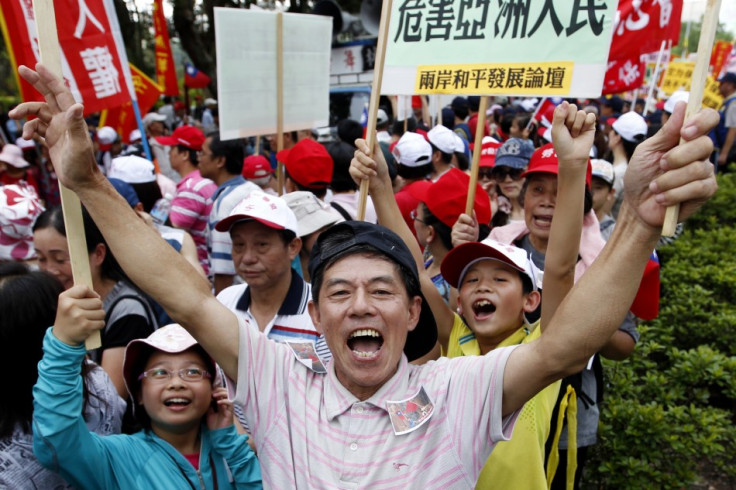 Toyota is to suspend production at a Chinese plant as demand for its cars has declined in the country after the recent anti-Japanese protests whipped up over the disputed Senkaku islands.
The company will shut two of its three production lines at the Tianjin plant, its largest assembly factory in China, for a week starting 22 October, Reuters added, citing the Nikkei.
The third line will be closed for two days, 22 October and 26.
The car maker had already reduced its production at the plant after the national holidays in China earlier this month. It plans to reduce its overall October output in the country by half from the previous year and possibly impose more cuts in the coming months.
The plant manufactures popular models such as Corolla, Crown, RAV4 and Vios and has produced around half a million vehicles in the previous year, accounting for over 60 percent of Toyota's output in the country.
Japan's territorial dispute with China over the Senkaku islands in September had resulted in anti-Japanese protests in the Communist nation.
Major Japanese firms were forced to restrict their operations in China for security reasons concerning staff and property after the protests turned violent.
The protests also resulted in a boycott of Japanese goods, causing a decline in sales.
Major automobile firms such as Toyota, Honda and Nissan had said recently that their Chinese sales fell due to anti-Japanese sentiments. Toyota's China sales dropped 48.9 percent year on year, while Honda reported a 40.5 percent drop from the previous year.
Recognising the economic impact of the dispute, Chinese and Japanese officials had agreed to hold bilateral talks on the issue.
Following the report in the respected Japanese news weekly Asahi Shimbun, a Toyota spokesperson is reported to have said that "production adjustments are part of the company's normal practice and it does not disclose details of such adjustments".
© Copyright IBTimes 2023. All rights reserved.