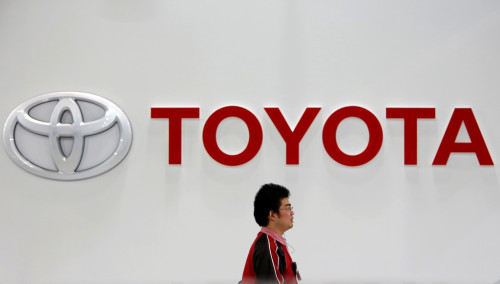 Toyota Motor, the world's best-selling automaker, could end up paying $1bn to settle a US criminal investigation into how it divulged customers' complaints about accidental acceleration years ago.
Toyota could strike a deal with US authorities within weeks, bringing an end to a four-year probe, the Wall Street Journal reported, citing unnamed sources.
The deal under negotiation could even collapse, or the settlement amount could vary.
Prosecutors in Manhattan US attorney Preet Bharara's office examined whether Toyota made incorrect or partial disclosures to US regulators about probable car defects.
They also explored potential mail and wire fraud violations connected to alleged false disclosures.
Toyota spokeswoman Julie Hamp said in a statement: "Toyota continues to cooperate with the U.S. attorney's office in this matter. And in the nearly four years since this inquiry began, we've made fundamental changes to become more responsive and customer focused, and we're committed to continue to improve."
"This is a landmark case because the auto industry has bobbed and weaved and done everything possible to avoid criminal sanctions forever," Joan Claybrook, who led the National Highway Traffic Safety Administration from 1977 to 1981, told the newspaper.
Toyota has been hit with more than 200 proposed class action and 500 individual lawsuits alleging personal injuries or property damage brought about by alleged acceleration problems.
The Japanese automaker has maintained that the electronic throttle control system was not at fault, blaming sticky gas pedals and ill-fitting floor mats.
A study by the NHTSA and space agency NASA could not link reports of accidental acceleration with Toyota's electronic throttle control system.
The lawsuits over the alleged acceleration issues caught the public eye after the deaths of a California highway patrolman and his family, which was reportedly caused by the unintended acceleration of his Lexus.
That incident forced Toyota, long associated with quality and reliability, to recall millions of vehicles beginning 2009.