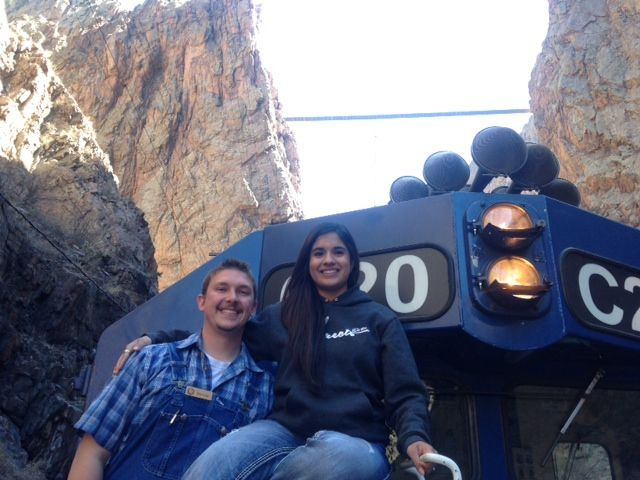 A conductor for the Royal Gorge Railroad in Colorado, US was killed when she was run over by a train on Saturday night (28 May), the Fremont County Sheriff's Office saidy. The 28-year-old Leslie Cacy fell from a moving train car on Saturday and died at the scene near Cañon City.
According to a Fremont County Sheriff's Office news release, Cacy was the conductor of the train, which was on its way back to the station. Cacy was at the rear of the train, as it was backing up to the station, standing in the door opening when she fell.
There were about 200 people on the train. The line remains closed, and the train is being transported from the bottom of the Royal Gorge canyon for examination. The National Transportation Safety Board has been notified.
The train was passing over the Arkansas River en route back to Canon City near Colorado Springs, where Cacy lived with her husband.
Passenger Cynthia Bier recounts the incident: "We saw the engineer of the train, he was in the grass next to the train holding his head screaming. There were people running over to him and assisting him, helping him stand up. Then it became apparent something really bad had happened."
Her friend of 15 years, Aubrey Villarreal-Ortiz, told the local news: "She was beautiful inside and out. She could always put a smile on my face in the worst times and make me laugh."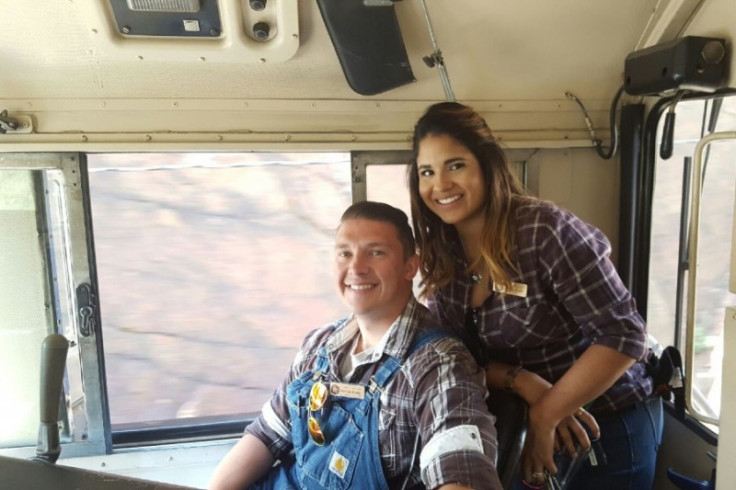 An autopsy is planned, though foul play is not expected according to Fremont County authorities. Investigator Randy Keller said Devon Casey was very upset and asked that people "keep him in their thoughts and prayers."
A GoFundMe page had been set up for Cacy's memorial. The young conductor met her husband, Devon Cacy, aboard the Royal Gorge Railroad about eight years ago. They worked together at the railroad, where Devon was the operations manager. They couple married in October 2015 and lived in Colorado.
"They are a young couple being happily married for only seven months," Cacy's brother, Daniel Padilla, said on a page for her memorial on GoFundMe. "Leslie is one of those people who always lit up a room with her unwavering smile and never shied away from lending a helping hand to anyone. The kind of person who loved incredibly deeply and saw the very best in everyone." The memorial fund has reached over $7,000 (£4,800).
A former colleague posted on the Sheriff's Office Facebook page paying tribute to Cacy.
The Royal Gorge Route train is an attraction in Canon City and it takes passengers under the Royal Gorge Bridge. It has been running for 13 years, offering passengers sprawling views of the mountainous landscape.