Transfer of Jungle camp children to UK chaotic and confusing says charity
Home Office operations in the Calais camp to identify child refugees criticised by Care4Calais founder Clare Moseley.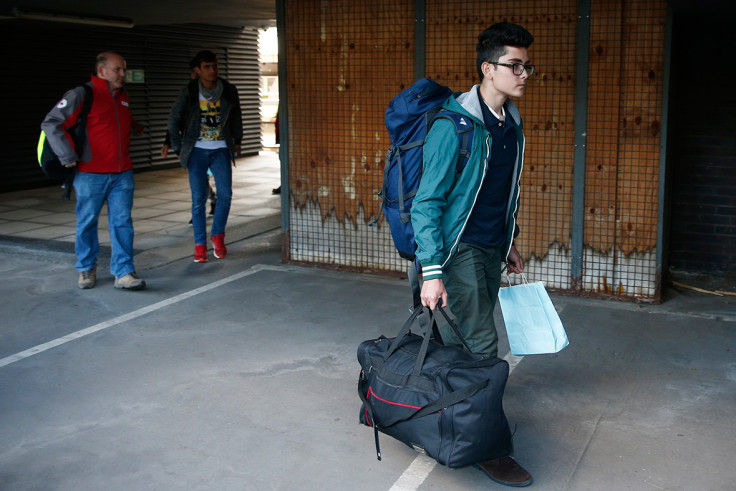 Home Office operations in the Calais camp to transfer child refugees to the UK have been criticised by those working on the ground. Clare Moseley, founder of charity Care4Calais, said that there was a lack of communication with those working in the camp prior to their arrival and confusion over exactly who they were trying to register.
"It was clear that there was no visible outreach plan in place; they were calling ad hoc on all volunteers to help find children asap," she told IBTimes UK.
"At no point was child-friendly information shared about what this registration was for, what it meant for the child. This is really important as there is so much confusion amongst the kids as to what they have signed up to and why."
According to Care4Calais, the registration process closed early Monday afternoon (17 October) with more than 100 children still waiting their turn. They were informed that registration would resume next Monday morning (24 October).
Moseley said the children left behind have no idea what their future will look like. "They are frightened and really unclear about what will happen to them," she added.
Government operations in the camp have come under increased scrutiny since the arrival of the first group of children refugees to the UK on 17 October.
David Davies, the Tory MP for Monmouth, who had previously questioned the age of some in the group, sparked further outrage when he called for tests on teeth to verify the age of child migrants.
A Home Office spokesperson rejected the proposal: "We do not use dental X-rays to confirm the ages of those seeking asylum in the UK. The British Dental Association has described them as inaccurate, inappropriate and unethical."
The IB TimesUK has asked the Home Office for a comment on Care4Calais' claims but they have not yet responded.
Earlier, the Home Ofice said refugees considered for transfer to the country are interviewed by French and UK officials. When clear documentary evidence of age is not available, the authorities consider criteria including physical appearance and demeanour as part of the interview process to assess age.
According to the Home Office, 140 children have so far been identified as being entitled to family reunification in the UK.
A census conducted in July by the UK charity Help Refugees said there were 761 children in Calais, 80% of whom were unaccompanied.
The Calais camp is due to be dismantled by Christmas. Charity groups have warned that many of the migrants who do not want to stay in France are likely to camp elsewhere and try to cross the English Channel to Britain.
Data from the Home Office regarding asylum requests from unaccompanied children show that in 2015 there were 766 age-related disputes. Of the 700 resolved, 68% were made by a claimant over 18 years of age.
© Copyright IBTimes 2023. All rights reserved.