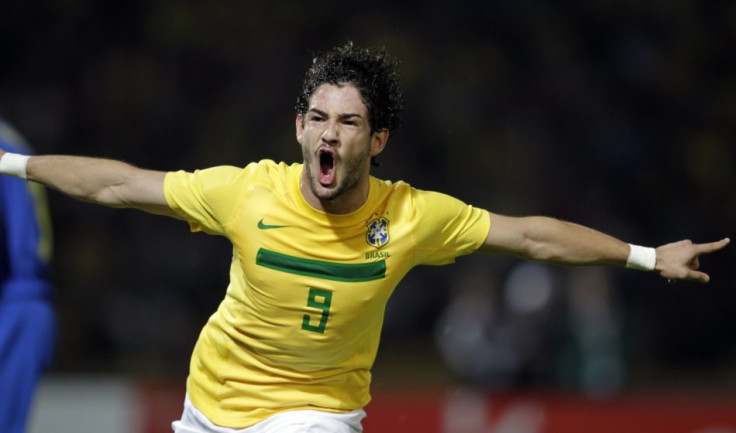 Here is a roundup of all the transfer news from AC Milan on the 3 August 2011. AC Milan has been told to act fast in their pursuit of Liverpool midfielder Alberto Aquilani if they are to sign the player this summer. It is also reported that the Rossoneri will bid for Manchester City's Mario Balotelli and there are conflicting reports over the future of Pato.
Alberto Aquilani's agent Franco Zavaglia has claimed that the Liverpool flop is available for transfer and AC Milan can sign the midfielder for £8m. Aquilani's agent has claimed that Liverpool are ready to sell the player and Milan can win the race to sign his client if they act now. "When you talk about negotiations like this, there is always an element of truth. Adriano Galliani is currently in China for the Italian Super Cup, but I expect to talk to him when he returns to Milan. I think an agreement could be reached for €10m," he said.
AC Milan has been told to step up their interest in the midfielder in order to trump Fiorentina's loan bid for the player. It is thought that Liverpool want a cash deal for the Italian but will accept a loan offer if that is the best deal on the table. AC Milan are said to see Aquilani as the perfect replacement for Andrea Pirlo who joined Juventus at the start of the summer.
According to Gazzetta dello Sport, the Serie A Champions are said to be ready to offer Mario Balotelli a way out of his Manchester nightmare. The former Inter Milan star has spoken of his dislike of Manchester over the past few days and has hinted that his future lies with the Rossoneri. Balotelli has long been linked with a move to AC Milan and his recent comments added to his argument with Roberto Mancini on Manchester City's tour of the U.S.A has led to speculation increasing over a possible move.
Gazzetta dello Sport have claimed that AC Milan will step up their interest in the 20-year-old, with Vice-president Adriano Galliani saying: "We will see what happens."
The Daily Mail report that Chelsea is ready to offer £20m plus Nicolas Anelka for Milan's Brazilian star Pato. Andre Villas-Boas is said to see Pato as the ideal partner for Fernando Torres and will test AC Milan's resolve to keep the player. Pato netted 14 times in 23 appearances for the Rossoneri last season but lost his place after injury.
However, ESPN have reported that Pato had reaffirmed his desire to stay at the San Siro. Pato has said that he will remain at the club until his contract run out in 2014 and will consider signing a new deal. AC Milan sees Pato as the best young player in the world and have no intention of selling him on the cheap. Pato was a key figure for Milan last season, finishing as the clubs second leading goal scorer behind Zlatan Ibrahimovic.
"I have a contract with Milan until the summer of 2014 and I want to respect that. I want to stay at least until then. We'll have to wait and see what happens from there on," Pato told Il Corriere dello Sport.