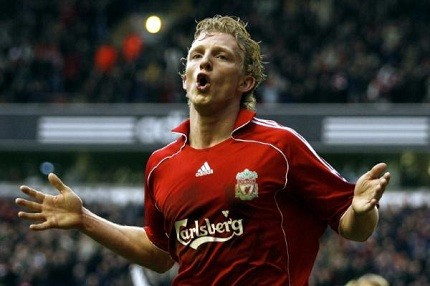 All the latest football transfer rumours from Tottenham for 19 August 2011. Harry Redknapp is said to be ready to finalise a deal for Emmanuel Adebayor and Lassana Diarra this weekend. It is also believed that Liverpool forward Dirk Kuyt is on Redknapp's wish list and the north London club expects Luka Modric to stay this summer.
Manchester City striker is expected to complete his season long move for Tottenham Hotspur this weekend.
According to reports, Adebayor has accepted terms with Tottenham and will join the club on Saturday and is in line to make his debut against Manchester United on Monday evening. Some Tottenham fans have expressed their discontent over the signing but Adebayor is said to have expressed a serious interest in proving himself to the White Hart Lane contingent.
"The chairman deals with that sort of thing at boardroom level," Tottenham manager Harry Redknapp said.
"If anything's going to happen, he'll ring and tell me. I think it has been progressing along. It seems like it probably will happen, but I am not 100% sure," he added.
The Guardian has reported that Tottenham are closing in on the capture of Real Madrid central midfielder Lassana Diarra.
Harry Redknapp is said to be a very keen admirer of the player and has been working on the potential transfer for most of the summer. It has been revealed that the only sticking point in the transfer could be Diarra's wage demands, which stand at around £120,000 a week. However, Tottenham chairman Daniel Levy is said to have offered the French midfielder a an impressive package filled with bonuses and a large signing on fee to lure the player to White Hart Lane.
BBC Sport has reported that Tottenham assistant manager Kevin Bond says he expects Luka Modric to remain at the club this summer.
It is expected that Chelsea will launch a final £30m offer for the player but Bond says the chairman has made his position clear on the player and sees no reason why he would now change his mind so close to the end of the transfer window.
"The chairman's made it quite clear that Luka won't be leaving the football club, and probably I don't see that changing at all," Bond told BBC Sport.
Chelsea boss Andre Villas-Boas has said that it will be up to owner Roman Abramovich to decide whether the club will make another attempt to sign the talented Croatian international.
"It doesn't depend on me. It's not my money," the Chelsea manager stated.
"It depends on a lot of things. It depends on the club's decision, if they are willing to go forward or not, up to which value, and to decide whether they want to keep the interest in the player. Luka, on this particular occasion, is a young player but there would be for sure a sensible price to pay," Villas-Boas said.
Reports suggest that Harry Redknapp could be on the verge of making a shock bid for Liverpool striker Dirk Kuyt. The Dutch striker has emerged as a surprise target for Harry Redknapp but it is believed the Spurs boss has been monitoring the player's situation. It is believed that Kuyt's opportunities at Liverpool could be less this season after the acquisitions of Jordan Henderson, Andy Carroll and Luis Suarez.