Travel Chaos Warning in London as Underground Drivers Plan Walkout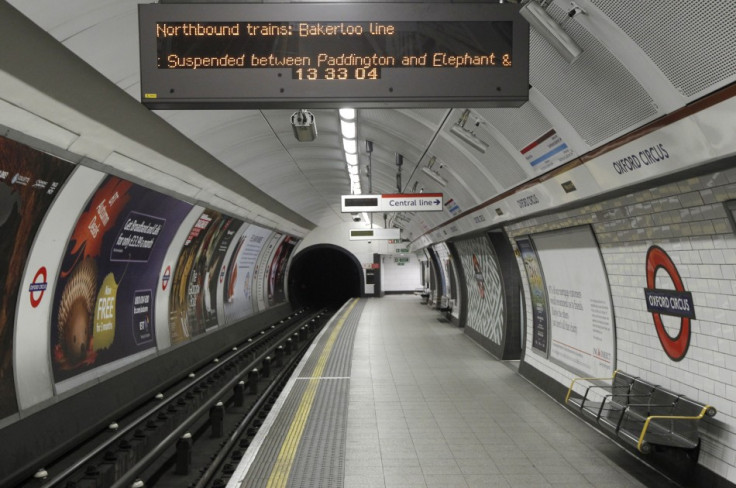 Tube drivers in London voted to stage a walkout starting on December 26. The proposed action is to demand extra holiday pay for working on Boxing Day.
If the drivers go ahead with their industrial action, train services would stop late hours of December 25 and not resume until Tuesday, December 27.
"Passengers have told us that they would like to travel by train on Boxing Day, so it would be good to see more rail services on main routes running," Anthony Smith, an official of Passenger Focus, the independent rail consumer watchdog, shared with the Metro.
Commuters will have to use alternative means to travel during the Boxing Day.
Reports suggest some repair work might disrupt facilities on certain major routes including the Great Wester, West Coast and Midland mainlines during the same time.
Bus service providers Megabus and National Express will run services on Boxing Day.
Drivers belonging to ASLEF union are demanding triple pay and a day off in lieu of work on the Boxing Day bank holiday.
The unions have threatened further work stoppage on January 16, February 3 and February 13 next year if their demands are not met.
About 2,200 underground drivers are associated with the ASLEF.
The London Underground's management, as reported by the Associated Press, has described the unions' demand as "outrageous."
© Copyright IBTimes 2023. All rights reserved.