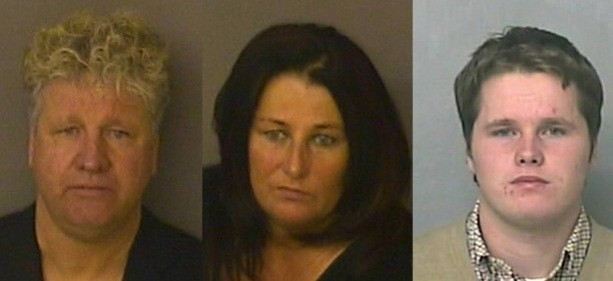 Five members of the same family who were found guilty of keeping vulnerable men as 'slaves' have been sentenced to a total of 18 years in prison.
William Connors, 51, his wife Breda (Mary) Connors, 48, their sons John, 29, and James, 20, and son-in-law Miles Connors, 23, were all found guilty at Bristol crown court of beating their victims and forcing them to work for as little as £5 a day.
The courts heard how the family would pick up men, usually homeless or drug addicts, before forcing them to perform a range of construction and manual labour jobs, and subjecting them to beatings.
William Connors was sentenced to six and a half years, while his wife Mary was given two years and three months.
Their son John was jailed for four years and their other son was sentenced to three years in a young offenders institute. Son-in-law Miles was handed a three-year sentence.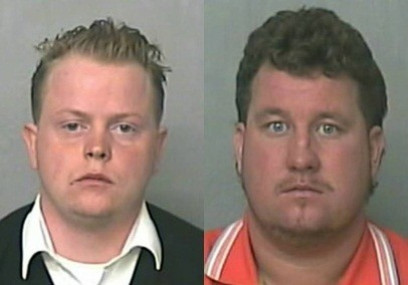 Following a year-long investigation, 19 people were rescued from sites in Gloucestershire, Leicestershire and Nottinghamshire. Some of the men worked for the family for more than two decades.
They were beaten with belts, brooms and shovels, as well as being kicked and punched. The court also heard how one of the workers had a hosepipe shoved down his throat, and the men were often made to strip and subjected to "hosing-down sessions" with freezing water.
The men were also often required to carry out humiliating tasks such as cleaning out toilets used by their bosses.
In contrast to the men they forced into labour, the Connors lived a life of luxury, owning several expensive cars and frequently holidaying to destinations such as Dubai, Cancun and the Caribbean.
Passing sentence, Judge Longman said: "What each of the workers had in common was that when they first met the Connors, they were unemployed and addicted to alcohol.
"Most were homeless, relying on hostels or night shelters at best for their accommodation. Some suffered from mental health difficulties.
"All were vulnerable in some way, and it was this vulnerability which was exploited by the defendants for their own commercial gain.
"Although some workers spoke of their bosses as friends, the status of the workers as compared to the bosses was so inferior as to render the relationship between them unrecognisable as friendship by normal standards."
The Connors argued they were being "good Samaritans" when they hired the men.