Who are Travis and Joseph Dasilva? US gay couple arrested for baring their butts in Thailand temple
The couple visited the popular Wat Arun (Temple of Dawn) in Bangkok where they posed half-naked and shared the images on Twitter and Instagram.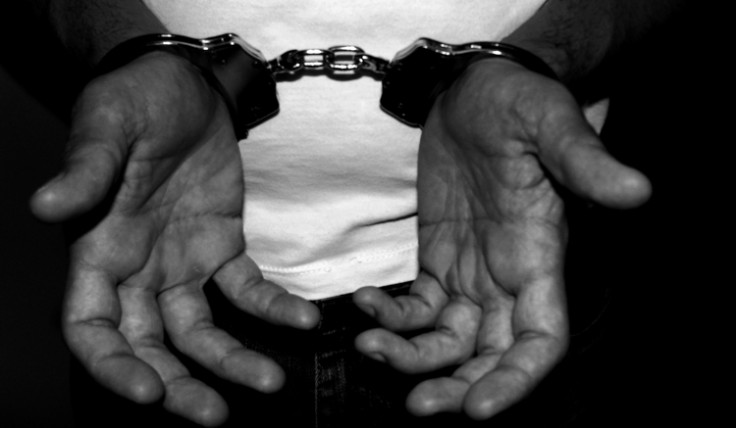 A married gay couple from the US has been arrested in Thailand for allegedly posing with their buttocks exposed at a temple. The arrest was made late on Tuesday (28 November) at an airport while they were preparing to leave the country.
Travis and Joseph Dasilva, aged 38, has been charged with public nakedness, an offence that carries a fine of up to 5,000 baht ($153, £115) in Thailand, according to Thai officials.
Local media reports stated that the couple visited the popular Wat Arun (Temple of Dawn) in the Thai capital, Bangkok, where they reportedly took down their pants and posed half-naked for photos. They also shared the images on their Twitter and Instagram accounts, captioning the Insta page as "Travelling butts".
Immigration authorities told the BBC that the couple would be fined and deported because of the objectionable behaviour.
Deputy spokesman of the Thai immigration police, Colonel Choengron Rimpadee said his team had been looking for the duo soon after their pictures were spotted on social media.
"Once they are through with the charges, the Thai immigration police will revoke their visas and push for deportation. They will also be blacklisted from coming back to Thailand," Rimpadee said, adding that the pair has admitted to bending over and posing for the pictures at the temple.
"Tourists should have respect for places of cultural, historical and religious importance because it is simple good manners," Rimpadee added.
Meanwhile, Bangkok's City Commissioner Nicole Murray-Ramirez told The San Diego Gay and Lesbian News that the men have contacted him for help. "Though I am very disappointed in their actions, I am talking to US government officials to see what assistance we can give them," he said.
The official religion in Thailand is Theravada Buddhism, practiced by more than 95% of the country's population. The country has very strict laws on behaviour considered disrespectful and offensive, especially when it involves their religious places.
Tourists visiting Buddhist sites in Thailand are expected to dress modestly and show respect to the country's religion.