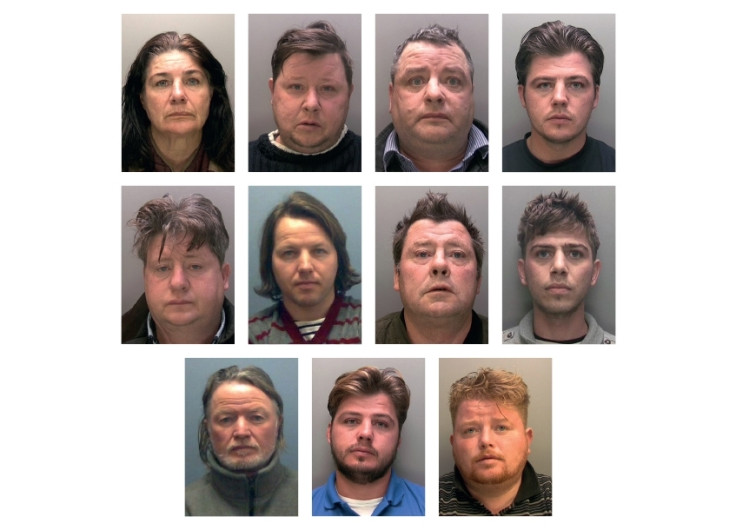 A family that forced 18 people into modern-day slavery conditions – including making them work for no pay and housing them in squalid conditions – has been sentenced to a total of nearly 80 years.
Nine members of the extended Rooney family have been jailed, with two more receiving suspended sentences, after they were convicted of a series of offences of forced and compulsory labour, exploitation and fraud offences dating back over a decade.
The Rooney family, who were based on traveller sites in Lincoln, were found to have targeted vulnerable people including the homeless, people with learning and mental health issues and those addicted to drugs and alcohol, by offering them food, work and accommodation.
However, the victims were then forced to live in shabby, run down caravans with no heating or toilet facilities, or even in the stables next to the family's dog kennels.
The men were also made to work on the family businesses repairing properties and paving driveways. Police said these businesses were operated illicitly by using stolen materials and tools and advertised on hoardings where they didn't have permission.
The victims were also only fed when they were working, and even then only offered scraps left by the family.
The Rooney family did provide alcohol and drugs, which the authorities believe was initially part of their grooming process and to "make them appear generous", before eventually using it as a means of keeping the charges under control.
The victims were also frequently subjected to beatings and threats, made to work long physical hours while malnourished and refused medical attention – even if severely injured.
In total, the family kept 18 people as slaves, two of whom have since died. Police believe that one of the men kept as a slave by the Rooneys may have been held there for 26 years.
The investigation also uncovered four properties that had been obtained from vulnerable and often elderly people after they were encouraged to sign over their buildings for prices well below the market value.
The family were all found guilty of modern-day slavery offences following four separate trials at Nottingham Crown Court and handed sentences ranging from 12 months suspended to 15 years in jail.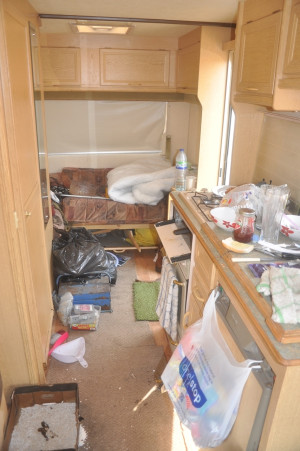 Chief superintendent Nikki Mayo, senior investigating officer at Nottinghamshire Police, said: "This has been our force's largest and most complex investigation into modern slavery and we are delighted to get the right outcome for victims. The focus of this case has always been the victims, ensuring that they get the help and support they need to live their lives free from the treatment they received at the hands of the defendants.
"The greatest positive of this case is that so many of the victims have now got their lives back, they've got a real second chance at some peace and happiness and to grow and flourish in their communities – it's very much deserved.
"The victims, whose identities will remain anonymous, were all adults aged between 18 and 63. They had been located and picked up by the defendants from all over the country and specifically targeted because they were vulnerable and homeless.
"They were promised that they would be looked after, sheltered and fed in return for work and were then trafficked into the site. In fact, they were being completely exploited – working long hours tarmacking driveways and block paving for the family.
"This exploitation was illegally funding a lavish lifestyle for the defendants. While their 'labourers' were suffering, this family were taking luxurious holidays to Barbados, Australia, Egypt and Mexico, the purchase of high performance BMWs, spa days and even cosmetic surgery.
"They were not given training for the manual labour and although not physically trapped, they were financially, emotionally and physically abused making any escape seem impossible. Victims who did pluck up the courage were often searched for by the family and if located, returned and put back to work.
"Some were financially trapped making any escape seem impossible, as victims bank accounts were used to pay for gym membership, materials used by the business and even a soccer school course at Manchester United."
Janine Smith from the Crown Prosecution Service said: "These members of the Rooney family lived lives of luxury at the expense of their victims, condemning them to live in fear, misery and squalor. For them, exploitation, violence and extortion were a way of life. The defendants have caused serious harm to the people they exploited, some of whom have now passed away."