A shadowy caped figure stands on the balcony of a dilapidated, abandoned theatre, looking down upon the remains of a once opulent auditorium.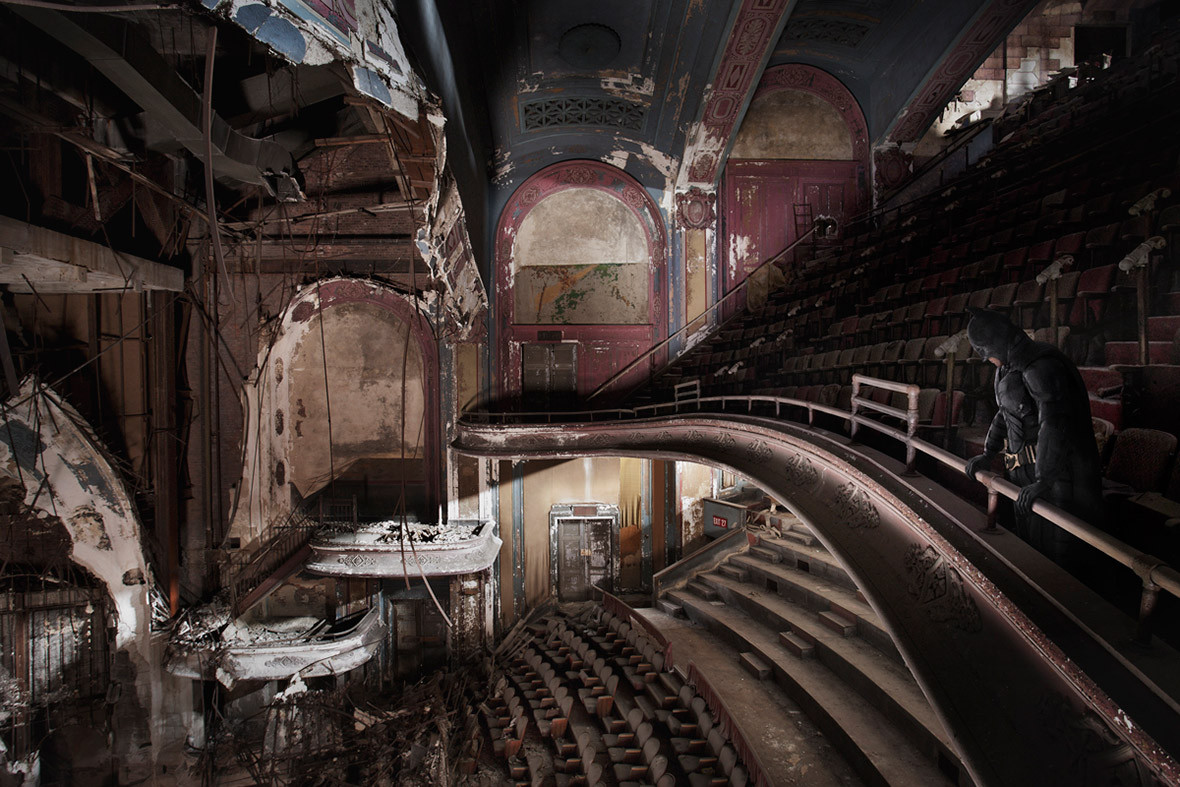 To celebrate the forthcoming release of Batman v Superman, French artist Travis Durden has created a series of digital compositions depicting the caped crusader in a post-apocalyptic universe, surrounded by devastation and decay.
The Batman project is a collaboration with several photographers who document abandoned architectural spaces around the world. Using 3D software, Durden recreates elements from Batman's world, such as the Batmobile, and then places them seamlessly into these decaying environments. "I wanted the final images as real as possible," Durden says, "as if Batman really spent time in these abandoned places."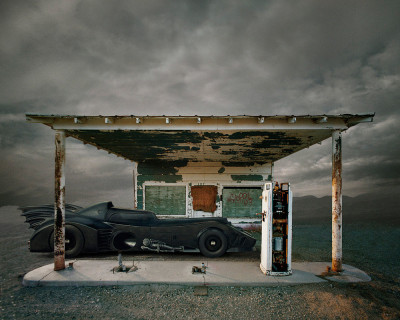 The artist has a love of Hollywood movies, as can be seen from his pseudonym, which is based on characters from two of his favourite films (Travis Bickle from Taxi Driver and Tyler Durden from Fight Club). He says his works aim to illustrate how the natural life cycle of myths and idols involves their destruction.
He has previously used digital technology to sculpt the heads of Star Wars figures out of faux-marble and place them on the bodies of statues in Paris's Louvre museum. A 1572 Germain Pilon sculpture of the Risen Christ is topped with the Dark Lord's helmet to become Darth Resurrection, an 1804 Pierre Julien statue of Nicolas Poussin reading becomes a studious Storm Trooper, and C3PO becomes one of the nude lovers in Antonio Canova's sculpture Cupidon and Psyche.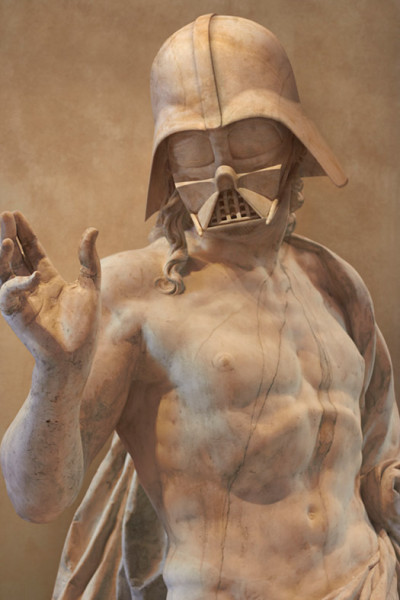 Durden is currently working on sculpting the skulls of some of cinema's most famous villains, such as Dracula, Predator and Gollum. The 3D-printed skulls will be smoothed and painted to look like porcelain and then encased in blocks of clear acrylic resin. He has launched a Kickstarter to help finance his latest project.