Before the eagerly-anticipated Star Wars: The Force Awakens was even released back in December 2015, fans of the series were excited about the prospect of not only a female stormtrooper, but a shiny, chrome villainous one. To add to her appeal, she just so happened to be in charge of the all the other stormtroopers and was played by none other than Brienne Of Tarth herself, Gwendoline Christie.
Unfortunately, it turns out the character most people were looking forward to seeing on screen was not in the film for long and we were all left feeling unsatisfied on the Captain Phasma front. Luckily, that outing was not the last time we will see her – and her epic blaster rifle – in the franchise.
Talking in an interview with People, the Game Of Thrones star confirmed she will be appearing in the next instalment, confidently stating: "I will be in the next Star Wars movie." She also added she had been "very overexcited" to land her role in The Force Awakens and was sure she would be just as thrilled when they start shooting this time round too.
"I made no secret of the fact that I really campaigned for the part for a long time," she said, speaking of how she got the part of Phasma ahead of The Force Awakens. "And then I was delighted when J.J Abrams wanted to have me in the film and then wanted to cast me in this role that had originally been designed for a man. I thought the costume was incredibly striking. I also just liked this notion of a female stormtrooper."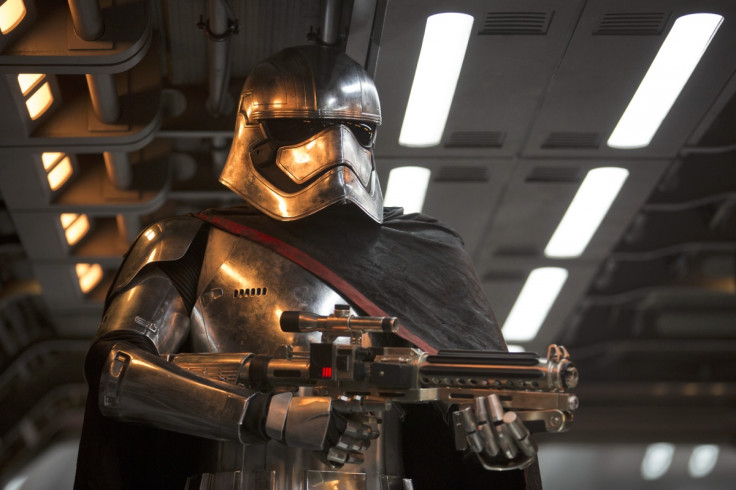 While we do not know, well anything, about the plot of Star Wars 8 so far, Christie's co-star John Boyega has previously admitted the next instalment will be "much darker" than The Force Awakens and his part will be "much more physical". It may not have started filming yet, although the cast have been teasing it over social media in the last few days, but Rian Johnson's Episode VIII is slated for UK release on 15 December 2017. It will be followed by Colin Trevorrow's Episode IX in 2019.
For more entertainment news follow A-List on Twitter @Alistinsider