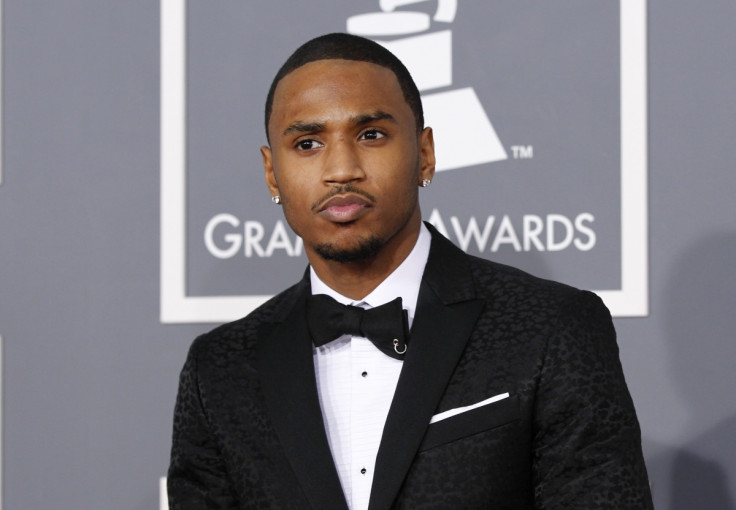 Trey Songz is not happy with Nicki Minaj and rightfully so. The rapper clarified his stand in Nicki Minaj's feud with Remy Maand revealed that he felt 'disrespected' after she got him involved in their drama.
In an interview on The Breakfast Club radio show on 24 March, the 32-year-old singer said, "Nicki had s*** before 'Bottoms Up. Before that it was look, you hanging with Wayne. You was the wild girl with the wild hair."
Later he went on to say that he likes the Anaconda singer but felt "disrespected" at the way she came at him. The rapper said while looking straight into the camera, "I like you, Nicki. I like you. You came at me wrong and disrespected me, but I like you." Trey admitted at the whole issue "bothered" him, but he was not about to "talk crazy about her" in revenge, and added, "I think she's jumping the gun."
The Animal rapper revealed that Nicki never even apologised for dragging him into the whole mess. "You gonna be petty, I'm gonna be petty too," he explained about why he took to Twitter over Remy's "Shether" track.
"You ain't said nothing to Remy," he said addressing Minaj, and added, "it took you a week to say something to Remy and she'll probably be mad about this." Trey admitted that he did not want to be involved in the feud and despite all the drama he wasn't that bothered. "What y'all got to realize is that I really don't give a f**k about nothing," he said.
In Remy Ma's fiery diss track Shether, she Remy claimed that Nicki slept with Trey, by rapping, "Only time you touch a n****a is when you f****d Trey Songz." Shortly after he was dragged into the mix, the R&B singer took to Twitter and wrote, "Even when you stay out of the way they will have ya name all in some shit. Wake up to new comedy everyday."
Following this, Nicki slammed Trey for not killing the rumors immediately, and wrote, "Lol. Wut u SHOULD b saying is that it's not true, seeing as it's not. Real n****z do real things. I done gotchu 6 million plaques." The Bottoms Up singer clearly wanted to avoid the drama entirely by responding, "@NICKIMINAJ you need to be mad at Remy Nicki."