Police are warning parents and their children who plan to 'trick or treat' this Halloween about a batch of fentanyl tabs that look like seasonal sweeties. Fentanyl is a synthetic opioid, 50 to 100 times stronger than heroin, which can be fatal to touch.
The tabs – or 'blotters' as they are known in the North America– are small sheets of paper soaked in a fentanyl solution, printed with an image of a witch riding a broomstick. Users put them under the tongue to experience an extremely powerful, and dangerous, opioid high.
Police in Winnipeg, Canada, warned children and adults to call emergency immediately if they see the seemingly innocent, cartoon-like tabs.
"I'm not going to try to get into the mind of a drug dealer, whether they thought it was a Halloween theme or whether they thought it was funny," Constable Rob Carver said.
"It's potentially lethal. The concern of course is, for families out trick-or-treating, this wouldn't look dangerous. I have to tell you, I was shocked when I saw it," he added, in conversation with CBC.
Fentanyl and its even stronger analogues such as carfentanyl – an elephant tranquilizer – have been at the heart of a drug death epidemic ravaging Canada and the US in recent years. Opioid overdoses claimed the lives of 2,500 Canadians in 2016 – almost nine people in every 100,000.
Typically, the lab-produced drug is mixed with heroin. However, the latest seizure is not the first time police have found fentanyl tabs that looked like children's sweets. In fact, last Halloween Winnipeg officers found hundreds of tabs with an artfully drawn skull and crossbones on. Eerily, the product was branded 'drop dead'.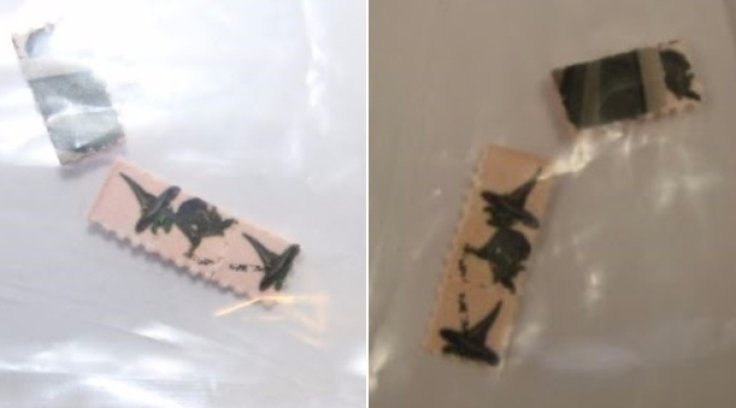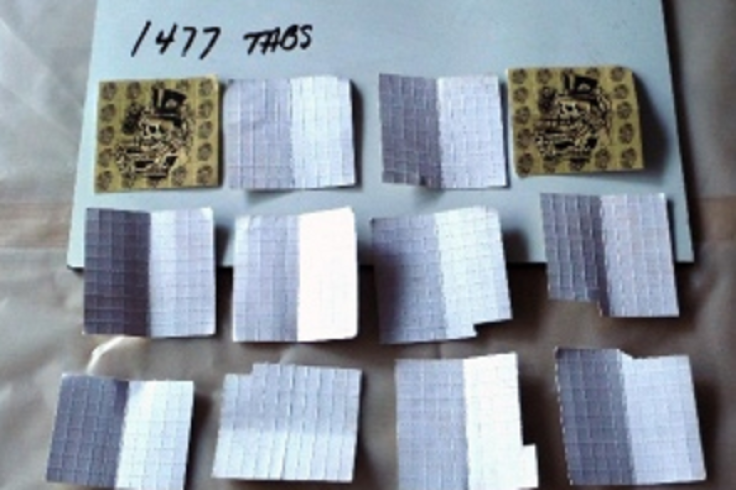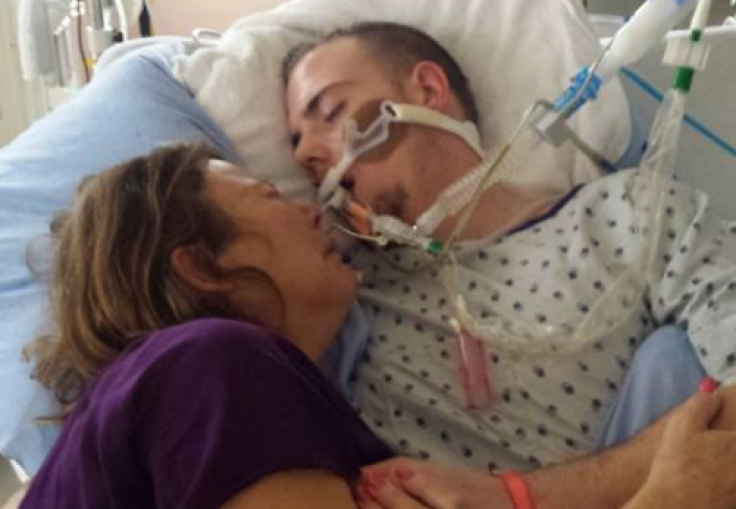 "Anything like that is really scary to see or hear about and as parent, for sure, I'd be very concerned about that," parent Max Paganelli said. "To see something like that floating around is very scary and not good at all. It's pretty scary stuff."
Fentanyl is so powerful that even experienced opioid users can be floored when they mistake their dosage by a tiny amount. When dealers make tabs they are playing with fire because it is impossible to tell if the solution has soaked evenly through the paper, Petra Schulz, a co-founder of Moms Stop The Harm, said.
"Every time when there are changes in the format of how something is presented, people are just at a much greater risk of overdose," she added.
Police said also seized 11 grams of methamphetamine in the bust. They arrested a 25-year-old woman and three men, ages 27, 39 and 41. Meanwhile, their US counterparts in Boston seized more than 2kg of pure fentanyl along with a scary Halloween mask. A man has been charged with drug trafficking.