Trio accused of beheading plot 'inspired by Isis fatwa'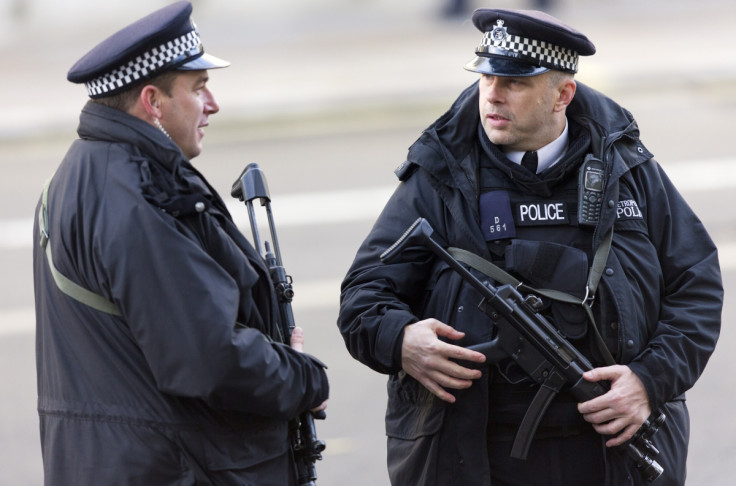 Three men accused of plotting to carry out a beheading in the UK were inspired by a fatwa issued by Islamic State (Isis), a court heard. The three allegedly had photographs of Police Community Support Officers, as well as of beheadings.
Nadir Ali Syed, 22, from Hounslow, west London, Yousaf Shah Syed, 20, from High Wycombe and Haseeb Hamayoon, 28, from Hayes, west London, deny the charges, Woolwich Crown Court heard. Prosecutors allege that a fatwa, or religious edict, issued by jihadist group IS was the "catalyst for violence".
Prosecutor Max Hill QC said the fatwa issued by IS spokesman Abu Muhammad al-Adnani in September 2014, called on Muslims to attack Westerners.
He said: "It urged followers to rise up against Westerners and 'rig the roads with explosives for them. Attack their bases. Raid their homes. Cut off their heads'.
"It went on: 'If you are not able to find an IED (improvised explosive device) or a bullet, then single out the disbelieving American, Frenchman or any of their allies. Smash his head with a rock, or slaughter him with a knife, or run him over with your car, or throw him from a high place, or choke him or poison him.'"
Jurors heard that the three were arrested by police in raids in November last year, days before Remembrance Day services. Officers subsequently found Nadir Syed was in possession of pictures of Islamic extremists Michael Adebowale and Michael Adebolajo, who murdered Fusilier Lee Rigby on the streets of Woolwich, south London in 2013. Police also found images of beheadings, including with knives, in the possession of the trio.
Hamayoon allegedly took pictures of a Police Community Support Officer patrolling a car park at a mosque in Hounslow, west London, and bought a Rambo First Blood II knife. The group also took pictures of another PCSO. The three are accused of planning acts of terrorism between 20 September and 7 November 2014.
Nadir Syed, who was on police bail in relation to a public order incident tried to travel to Turkey with his cousin, Yousaf Syed, in January 2014. Nadir Syed was barred from travelling, while Yousaf Syed soon returned back to the UK from Turkey.
The third traveller, Luqmane Warsame, is alleged to have travelled to Syria, where he fought for IS, and remained in contact with the cousins on social media.
The trial continues.
© Copyright IBTimes 2023. All rights reserved.