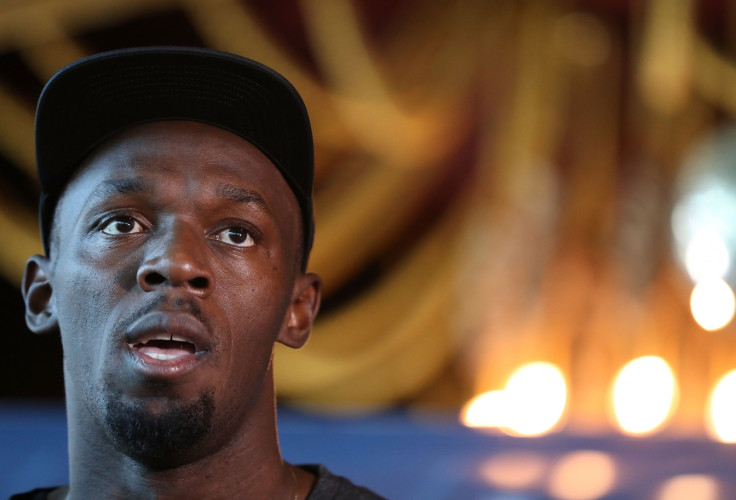 Usain Bolt is not reconsidering retirement from athletics despite being stripped of one of his nine Olympic sprint titles. The Jamaican sprinter lost the title he won in the 4x100m relay at Beijing 2008 after Nesta Carter tested positive for a banned substance, but could yet be reinstated as the self-proclaimed "triple-triple" champion following an appeal to the Court of Arbitration for Sport (CAS).
The 30-year-old along with Carter, Asafa Powell and Michael Frater have been forced to return their medals won nine years ago following the ruling by the International Olympic Committee ruling. But an appeal at a to-be-announced date could yet earn the quartet a reprieve.
Bolt has been magnanimous regarding losing the medal, having also claimed three straight titles in the 100m and 200m in Beijing, London and Rio. He is yet to speak to Carter regarding the incident and is unwilling to get "angry" until an appeal is heard.
"It's just one of those things that happens in life," he told CNN. "Until I see him I can't really say he did it on purpose or it was a mistake or I should be angry. Until I actually sit down and look at him face-to-face and talk to him, (I) don't know how I'm going to react.
"When it comes to individual gold medals, I've done my part. I've won three times. If I lose all of my relay gold medals, for me, I did what I had to do with my personal goals and that's what counts for me. I did the work. My team came through and they helped, but if something goes wrong and I lose my relay medals, it's just one of those things."
Despite losing the gold medal, Bolt is still expected to hang up his running spikes this summer after the World Athletics Championships in London in August. The sprinter, who wants to pursue a career in professional football, does not possess the motivation to remain in the sport for another Olympic cycle.
"If it had come before the Olympics, maybe it would have taken a little bit away from me and I would have thought about it," he added when asked about an appearance at Tokyo 2020. "But the fact that I got the chance to say 'the triple triple,' it kind of made me feel good. To do four more years of this, it's tough. It's not easy to motivate yourself year after year. I've accomplished all I've wanted to so it would be very hard to motivate myself."